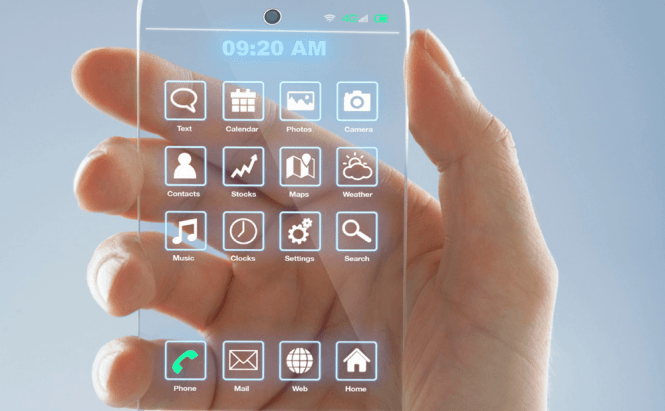 Top 5 smartphones to look forward to in 2016
Just like the last year, 2016 will bring some really cool smartphones, so those who like sporting the best new technology have a lot of releases to look forward to. Here are top 5 most anticipated phone models that are supposed to arrive this year. Just so you know, all of the models that I'm going to present are flagships, so you will need large pockets and some heavy change in order to afford any of the phones on this list.
iPhone 6C / 7
iPhone 7 Concept
One of these models, if not both, is sure to become the best-selling smartphone of the year. Up until now, Apple has launched at least one new mobile device every year, and we have no reason to believe that 2016 is going to be any different. However, the Cupertino giant is going to have a big task ahead of it, since lots of people believe that iPhone 6 and iPhone 6S are as close to perfection as they can get. As far as features go, I'm sure that the next iPhone will come loaded with Apple Pay and support for the revolutionary 3D Touch feature. At this point, anything more than that is pure speculation, but what's very interesting is that many rumors indicate that the headphone socket may disappear.
Samsung Galaxy S7
Samsung Galaxy S7 Concept
Of course, I couldn't talk about Apple iPhone without mentioning Samsung's next Galaxy models. The rumors that I heard so far concern two upcoming phones, a smaller 5.2-inch phone with an Exynos processor and a larger 5.8-inch phablet with a Qualcomm SD820 chipset. I also expect a 16 MP rear-camera and a 5 MP front one (for both models), but there have also been speculations about a 20-megapixel ISOCELL sensor camera. It's very likely that at least one of the models will be announced at the Mobile World Congress 2016 that will take place in February. But it may also come a bit later in the year.
Motorola Moto X 2016
Motorola Moto X
It hasn't been that long since Motorola announced three new phones, but there's already some hype building around Moto X that's going to be launched in 2016. There's also been a leak from a Chinese website which showed an all-metal phone with overclocking options, but I'm not 100% sure it was the real deal. As far as improvements go, things are pretty simple: when it comes to Motorola's models, pretty much everything can be improved. SD support would be great, but more RAM, a faster CPU, a more powerful battery and general software upgrades are the actual safe bets.
Acer Predator 6
Acer Predator 6
I think this is a name that you wouldn't expect to see on such a list, but Acer's announcement about its upcoming Predator 6 phone has really impressed me. This jaw-dropping, 6-inch phone will most likely be the holly grail for Android gamers. The device will feature 4 GB RAM, a deca-core Mediatek CPU (yes, you've read correctly: it's going to have 10 cores), a 21 MP camera, four speakers and haptic feedback, so you can bet it's not going to be cheap, but the investment may well be worth it. According to the official Acer press statement, Predator 6 will "dominate any mobile games you can throw at it".
HTC One M10
HTC One M10
Since HTC One M9 was quite the letdown, the company now has to either go big or go home. In order to bring its customers back, HTC has already started a Preview program for its newest software and hardware, so it's easy to anticipate that its upcoming phone will pull out all the stops to be the best it can. To be perfectly honest, I don't know too many details about the M10 model, but as far as rumors go, we can expect an AMOLED screen, a fingerprint scanner and a new design. This smartphone is expected to be revealed on February 21st at the MWC 2016 conference.
In case you would like a recap, here are the most anticipated smartphones from 2015.