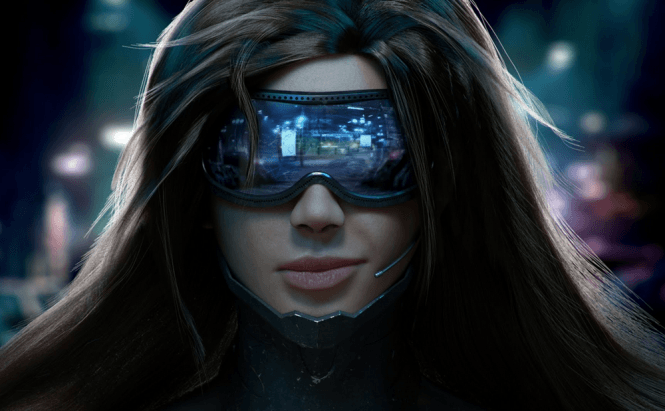 Top 5 games that I can't wait to play in 2016
Do you like living your life on the edge with a monster at the business end of your gun? Maybe you prefer exploring the galaxy, completing quests and creating your own crew of human and alien allies? Or are you the kind who likes shutting up his or her opponents with a well-placed kick to the face? No matter which one is true, you'll surely find something here that suits you. These are the top 5 most anticipated games to arrive on PC this year.
Doom
Doom
The classic shooter I used to play when I was a kid (yes, I'm aware that I'm old) is coming back with beautiful graphics and some really cool weapons. This horror FPS reboot will stay true to its legacy, forcing the player to pick up armor and health packs, but will also bring back shotgun decapitations and a lot of the gore we've gotten used to in the previous games. Bethesda's newest shooter is supposed to arrive in the 2nd quarter of 2016.
Tom Clancy's The Division
Tom Clancy's The Division
Since we're talking about shooters, Tom Clancy's The Division looks too good to ignore. If you're curios about the plot, there's a massive outbreak which starts on Black Friday, and the entire United States government collapses within 5 days. The Division is a special task force who has to do whatever is necessary to prevent the fall of society as we know it. Beside its single player mode, the game works in multiplayer and even has a PvP feature. The Division is set to hit the markets on March 8th.
Tekken 7
Tekken 7
Yes, I'm serious: Tekken 7 is finally coming to PC, and it promises to be the most epic game of the series. If you're in it for more than just crazy combos (and fanservice) and have actually stuck with the story, you may get a bit sad to learn that this game should also be the end of the Mishima saga. However, I wouldn't be too disheartened by the news: prequels are a huge trend at the moment, so there's no way of knowing what the future brings. Tekken 7 is supposed to launch on PC in March 2016.
Dark Souls III
Dark Souls III
Has it been too long since a game frustrated the hell out of you? Don't worry: Dark Souls III is supposed to arrive this year. To be perfectly honest, I don't think this game will be as good as the previous two in the series (one year is just too little time to make it great), but the hype around it is huge, so I had to put it on this list. Let's hope that I'm wrong, and that everything we know and love about the franchise will be present in this latest installment.
Mass Effect: Andromeda
Mass Effect: Andromeda
The awesome story-focused Mass Effect series is coming back with a new installment called Andromeda. The game, set to arrive in the final quarter of 2016, will no longer feature commander Shepard, but a new protagonist along with numerous new (and, hopefully, just as well-written) characters. From what I understand, the action will take part in a different sector of the galaxy, so there won't be too many familiar elements. If it's at least as good as the previous games in the series, I, for one, will be happy to play it.
In case gaming is your thing, you should also check out the best RPGs of 2015 or read about the best and worst trends in the videogame industry.