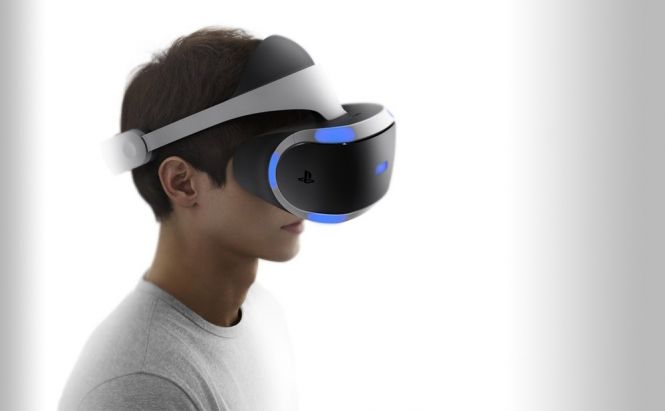 Sony's PS4 Virtual Reality Headset to Launch in 2016
A year ago Sony presented the first prototype of its virtual reality headset called Project Morpheus. Yesterday at Game Developers Conference 2015, the company introduced the upgraded version of the headset and announced that the device would go on sale in the first half of 2016.
The new version of Project Morpheus looks similar to the initial prototype, but bears some serious improvements over the predecessor. Now, Sony's VR headset features a 1920x1080 RGB OLED display with 120Hz refresh rate, which is doubled from last year. The device also sports a 5.7-inch display providing a 100-degree field of view, as well as nine LEDs for positional tracking – triple that of the previous version of the headset. To interact with elements in the virtual worlds, the VR system requires a PlayStation 4 console and the PS Move motion controller.
"With the technical specs achieved on the new prototype, we are one step closer to realizing our vision for making amazing VR experiences on PS4, and ultimately to deliver a real sense of presence to players," President of Sony World Wide Studios Shuhei Yoshida said. "We believe that the near-final technology of Morpheus combined with the power of PS4 will provide a standard for game developers to target as they build on their creative ideas and turn them into VR games and experiences."
There has been no announcements on the price yet, but Sony promised more information on the headset as well as to show more games for the device at E3 in June.