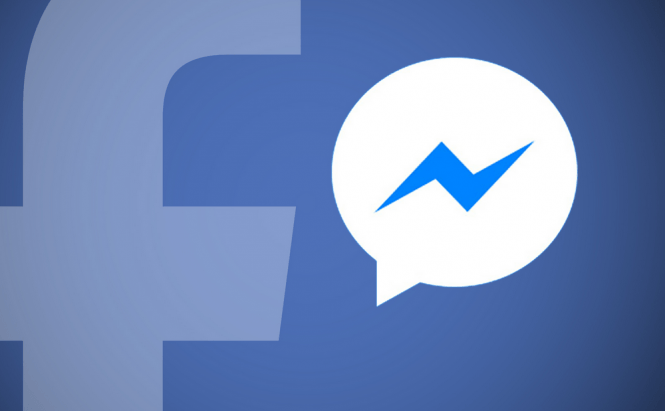 Best tips for Facebook Messenger users
Facebook's Messenger is one of the most popular communication services as it provides people with an easy way to directly chat or talk to their friends from the social network. However, like any application, it has its own little secrets, which can make things easier and more interesting, but that not many people know about. This is why I've decided to share some of the best Messenger tips with those of you who are new to the service or who aren't that tech-savvy.
"Even "Seen" is an answer..."
Probably the most important thing for those who aren't familiar with Messenger is being able to know if their messages actually get to their target or not. Fortunately, the Messenger app makes it very easy to see if the person who you are talking to has actually seen your message. Whenever you switch to a chat window that has some new text in it that text will get a small check mark sign in its bottom right corner. This means that whenever that symbol appears you can know for sure that the other person has seen your message.
Could you please stop?
We all have friends who keep talking and talking, but who will get upset when told that they are becoming slightly annoying. The good news is that if this happens to you on Messenger, there's an easy fix which won't actually upset the other person. If you're using Android, all you have to do is to tap the "i" icon in the chat window that you want to mute, then go to the Notifications options and from there you can choose to mute the notifications for that specific group or contact and select for how long the silence shall be enforced. In case you're using Messenger from an iPhone or iPad, you need to tap the name of the friend or the group that you want to mute, then follow the same steps as the ones for Android devices.
Who are you exactly?
There are times when keeping track of all the groups that you chat with or of all the Johns that you talk to can be a bit difficult, but Messenger will help you out by allowing you to rename them. To change the name of a group you need to put your finger on the picture that depicts all the members of the group, then tap the already existent name and replace it with a new one. If you're using an Android device, press the "i" icon from the group chat window instead of the group picture. To change the way someone's name is displayed while chatting you need to either tap the "i" icon on Android or that person's name on iOS, then tap the Nickname option and enter the name that you prefer. Just remember that the person who you just renamed will be able to see the change, so don't insult them if they can't take a joke.
I'm bored, I wanna play
One of the things that very few people know about is that the Messenger app embeds a few "secret" games that you can play with the person who you're talking to. For example, if you type "@fbchess play" (without quotes) and then press Enter, the service will automatically launch a chess game inside your chat window. In case chess isn't really your thing, you can easily start a basketball game by sending a basketball emoji to your friend and then tapping that emoji. Lastly, you can play a football (soccer) game by sending the football ball emoji and then tapping it.
The "secret" inbox
I'm not sure if you're aware of this or not, but Messenger doesn't allow people who aren't in your friends list to just start a conversation whenever they desire. Instead, it displays "New Message Requests" alerts whenever a stranger wants to chat with you. To see the messages that are stored in this "secret" inbox, you will need to get to the Requests folder by tapping that alert. You should also know that the app automatically filters out spam messages and if you want to be able to see those too, you will need to select the "See Filtered Messages" option from the previously mentioned Requests page.
In case Facebook's Messenger app isn't really your favorite solution when it comes to communicating with your friends, you might want to check out these "6 WhatsApp features you probably didn't know about" or the "Top tips & tricks to master your Skype".