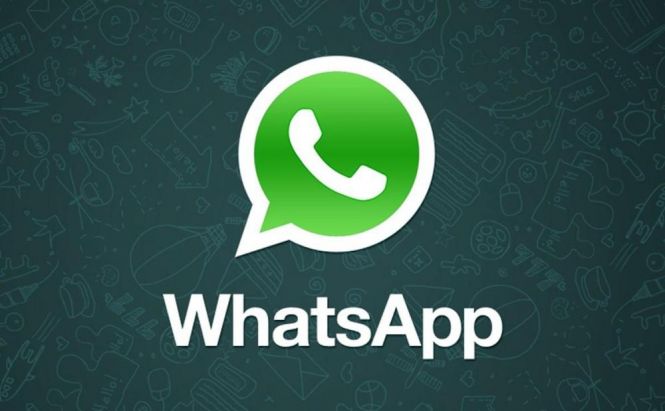 6 WhatsApp features you probably didn't know about
In several short years, the traditional SMS text message has become just a throwback to the days of early cell phones. Though people still use it, there's a decent number of apps that can offer far beyond sluggish texting. WhatsApp, Line, Facebook Messenger, Skype - any of them, in particular, is the new way we communicate. Still, even though the success of instant messengers reasonably lies in their ease of use, there are plenty of not-so-obvious features most users haven't discovered yet. With that in mind, we've scoured every inch of one the most popular messaging apps on the market, WhatsApp, and listed its most efficient hidden tricks you can learn to make your IM experience even more enjoyable.
Hide your 'Last Seen' time
By default, WhatsApp shows the last time and date you checked into your account. Other users in your contacts can see this timestamp unless you disable the feature.
To switch it off on iOS, go to Settings > Account > Privacy > Last Seen. There, you can set who gets to view your 'Last Seen' time - Everyone, My contacts or Nobody.
Bear in mind that if you select Nobody, you won't be able to see others' timestamp either.
Backup and restore WhatsApp chats
Bad things sometimes happen to people, and accidental deletion of important conversations is no exception. If you faced a similar issue and want to recover some conversations you've deleted, this simple trick will definitely help you out.
On iOS, head to Settings > Chat Settings > Chat Backup and select Back Up Now.
If you're an Android user, the steps are a bit more sophisticated:
First, reinstall WhatsApp on your device

During the reinstallation, you'll be prompted to restore all your conversations

Click Restore and your messages should be all back.
Set a password for WhatsApp
If you've caught your jealous boyfriend sneaking a look at your WhatsApp messages, it's the right time to know how you can secure WhatsApp from prying eyes.
On Android, the best way to get rid of the problem is to download and install WhatsApp Lock that will protect your privacy with a PIN. The app is free to use and guarantees the most efficient solution to dishonest hackers.
Extend WhatsApp trial period
When you install WhatsApp, the messenger provides the trial period of one year. As soon as it ends, you need to pay approximately 1$ for another year's subscription. Sure, the fee is not that much to worry about, but why pay when you can get something for free?
Well, when your trial period is over, remove your WhatsApp messenger account (Settings > Account > Delete My Account) and uninstall the app from your Android device. Then install the latest version of the messenger again and create a new account with the same mobile number. Now your WhatsApp is free again for one more year.
Create shortcuts for contacts
Want to streamline your WhatsApp communication? How about creating shortcuts for your favorite contacts?
On Android, there's no need to install any third-party applications as setting a shortcut for a particular contact is nothing but a couple of taps. Just long press on the group or contact you need a shortcut for and select Add conversation shortcut in the pop-up menu.
Unfortunately, the option isn't available for iOS users, but you can use a third-party 1TapWA that provides similar functionality for iPhone.
Prevent WhatsApp images from appearing in Gallery or Camera Roll
Communicating in WhatsApp, we receive lots of images from our daily contacts. That's all fine, but having to see WhatsApp images in your Gallery or Camera Roll all the time can be pretty annoying. Some of them can be private, others may consume too much photo storage space.
To avoid this on iOS, go to Settings > Privacy > Photos and uncheck WhatsApp on the list.
On Android, banning the messenger from saving new images in Gallery requires the following steps:
Open File Manager > Phone Memory > WhatsApp Folder > WhatsApp Images Folder

Click the New button in the lower left and create a .nomediafile.
That's all about the hidden features of WhatsApp we've picked up and covered for you to try out. If you know some other secret tricks of the messenger you want to share, you're very welcome to leave them in the comments below.