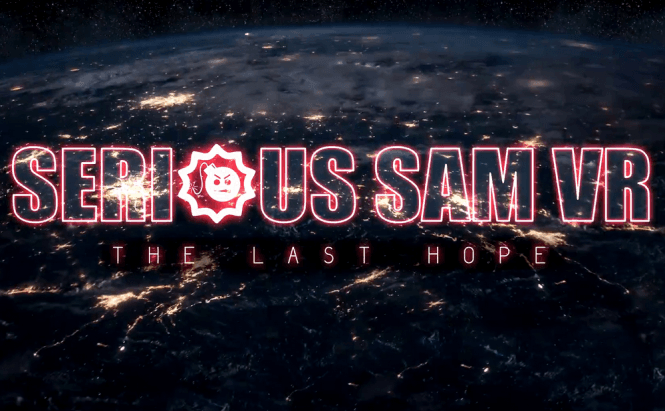 Serious Sam goes to virtual reality
Who doesn't like mindlessly shooting monsters that are running at you from every direction? If you get where I'm coming, then you've probably already played at least one of the games from the Serious Sam series, so you will be happy to know that Croteam and Developer Digital have decided to make one more. It's called Serious Sam VR: The Last Hope and it will become available on Steam's Early Access program sometime this summer.
As far as I know, the upcoming title will be made pretty much in the same style as the previous iterations of the franchise, so the player will have to complete a series of missions and levels in order to complete the game. Also, the main character's humor, which made us name him as one of the funniest characters in video games, seems to have stayed the same. One of the things worth mentioning is that the bosses fights look like they're going pretty intense and I can't wait to experience them in a virtual reality environment. In case you haven't already figured it out from its name, Serious Sam VR: The Last Hope is specifically designed to be played on VR headsets.
Serious Sam VR
Another great piece of news is that the game will work on different headsets and not just on the Oculus Rift. According to the Reddit user "Eagleshadow", who later turned out to be a Croteam employee, the Facebook-backed VR company tried to convince the developers to make the game only for Oculus, but the offer was refused: "It wasn't easy, but we turned down a [ton] of money, as we believe that truly good games will sell by themselves and make profit in the long run regardless. And also because we hate exclusives as much as you do."
However, until Serious Sam VR: The Last Hope hits the markets, you might want to occupy your times with some of the other games that we presented such as Doom or Paladins: Champions of the Realm.