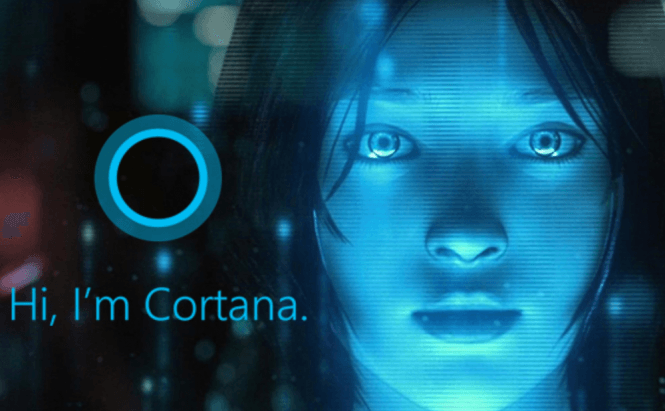 How to enable Cortana, no matter which country you're in
One of the most important features brought by Windows 10 is Microsoft's Cortana. Unfortunately, not everyone can access it, and depending on where you're from, you may not even see the virtual assistant in your Taskbar or Start Menu. Don't worry, though: you can still make Cortana show up, and the only drawback will be that it will only talk and respond to commands given in one of the supported languages instead of your native language. In case you want to, here's how to enable Cortana in Windows 10.
What's Cortana?
For those of you who don't know, Cortana is a voice-commanded virtual assistant that Microsoft originally developed for Windows Phone 8.1 as a competitor to Apple's Siri and Google's Google Now. Beside offering a wealth of handy features, Cortana was also the first originally mobile virtual assistant to be ported to PC environment, which is quite a big deal. Cortana incorporates Bing Search, a music recognition service, the ability to set reminders, mathematical and predictive capabilities as well as some other features.
Why was Cortana disabled to begin with?
The main reason why Cortana isn't globally available is the fact that it's a voice controlled application not yet capable of communicating and understanding every language. At the moment, Microsoft's virtual assistant is only available in 8 languages (English, French, German, Italian, Spanish, Japanese, Mandarin and Portuguese) and 13 countries (US, UK, Australia, Canada, India, Mexico, Brazil, China, Japan, France, Germany, Italy and Spain). If you bought Windows 10 (or Windows 8 and then upgraded) from a country that isn't on the previous list, then Cortana will be automatically disabled.
How do I enable Cortana?
In case a voice-controlled virtual assistant sounds like something you want, even though it won't be in your natural language, here's what you need to do:
The first thing that you need to do is change your regional settings, in order to activate the version of Cortana designed for that country. To do so, go to your Start Menu, open Settings, then click on the Time & Language section and choose the Region & Language option. Now, change the selection under Country or Region to the country you want.
The next thing that you need to do is install the language for that region (in case you don't have it yet) by using the big + button in the Languages section. I've seen people saying that this step is not necessary, but for me it didn't work until I did it. Make sure that the language you've just installed (the one that matches the fake region) is set as the default one. (Click on the language after you install, and you will see a button marked Set as Default.)
Something that most other guides usually forget to tell you is that Windows 10 Speech Language must be made to match the region that you've selected. When I first tried enabling Cortana I had my region set as the U.S., but my speech language was English U.K. and I had no idea why I couldn't start the virtual assistant. To use a different spoken language, go the Speech section in the same Time & Language settings window and change whatever language you see in the Speech Language category to match the previously selected region. Additionally, you should tick the box marked Recognize non-native accents for this language, since it will make using Cortana much easier (assuming you don't have a perfect accent).
Lastly, open the Start Menu, type Cortana (depending on what apps you have installed, you might only need to type "Cort" ), and when you see a button named Cortana & Search Setting appear, click on it. This new menu lets you decide what kind of information Cortana can access and what it can do. As you can see in the image below, I've got all of mine set to On, but this is my work PC so I don't really care; you may want to be more careful if you're using your personal computer.
That's it. No restart necessary. You can simply start using Cortana as if it has always been there. Just a little reminder: you've just changed your regional settings, so other Microsoft apps such as the Windows Store will also be affected by this. If an app that you want to buy from the store can't be downloaded in the fake region you've selected, simply switch your settings back, and everything will be fine.
Now that you've enabled Microsoft's virtual assistant, you may want also want to find out the top 15 funniest Cortana questions and their answers.