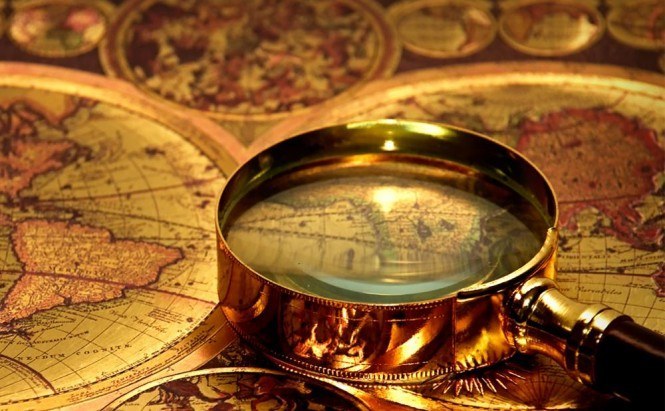 Say No to Google: Alternative Search Engines
Is there any alternative to Google? Well, okay, its search engine is great, it is the search engine of choice for the overwhelming majority of the Internet users. The search results it delivers to us are perfectly tailored to our personality, our tastes, habits and interests - to everything the marketeers call 'consumer behavior.' In return, we dance the data striptease and let Google cast covetous glances at our most private things.
A couple of days ago I was listening to another of those I-am-so-awesome-I-can-hack-the-Pentagon live podcasts and was just about to turn it off, when the host suddenly uttered the first rational thing in the whole two-hour stream. He said, 'Ya know, I think it's time we all confessed to ourselves Google is nothing but an advertising company. They're closing Google Reader, thrusting you Google+ more aggressively than Pablo Escobar used to do with his product, they're selling you consumer electronics while having the most botched support service in the entire Universe... And they earn BILLIONS with their ads!' Yeah, the guy literally pronounced the word 'billions' in uppercase, I swear I could hear it in his voice.
Truer words could hardly be said. Google yields the bulk of its revenue with AdSense: 95% of its money comes from advertising! And since Google's success is based on analyzing the behavior of its users, the only thing Google needs most badly is data. Your private data. All of your personally identifiable information – and believe me, it's a whole lot of data – is stored on Google servers for nine months, after which it... gets deleted? Nope, it's simply anonymized.
Even though you can partially protect you data from Google, a better way might be to look for another search engine, one that is not that privacy-abusive and maybe is even better than Google at searching.
Yes, I know, we already wrote about DuckDuckGo once. But honestly, how many of you guys who read that article actually switched to it? Not so many, I guess.
Search Results on DuckDuckGo
At the same time, DuckDuckGo is one of the most honest and even chivalrous projects on the Internet I've ever heard about. I don't know how these guys make their money but they really don't track even the smallest bit of your data. The guiding principle of DuckDuckGo is respecting your privacy, and even its search results are obtained from crowd-funded sources only, like Wikipedia. Of course, this attitude has its downsides: not including data from commercially run projects, the search results by DuckDuckGo are slightly less relevant than the ones by its competition. But everything hast its price, doesn't it?
Ixquick is much like DuckDuckGo with the only exception of the sources it takes its search results from. Whereas DuckDuckGo relies on crowd-funded and non-commercial projects, Ixquick is less scrupulous and cheerfully aggregates search results from various commercial sites and projects. That is why they look different from those by Google: the search basics implemented are fundamentally dissimilar. Nevertheless, I can't say for sure which of the two search engines is better. They're just different, and arguing which of them is more awesome is like debating if the fish is cooler than the beef. Tastes differ.
Search results on Ixquick
Ixquick comes as far as not logging even your IP address, i.e. the numeric sequence unique to your device and allowing them to geolocate you. But even being so nigh-paranoid about privacy protection, these guys still make it possible to personlize your search. Ixquick plants an anonymous cookie onto your device, and it starts gathering information about your search preferences. These data are not handed over to the company's servers. Unlike Google's cookies, the anonymous cookie doesn't collect your identifiable information and is deleted if you haven't used Ixquick for longer than 90 days.
Okay, I have to admit Startpage is my absolute fave. Its killer feature is the use of Google search results, which I, despite all my loathing toward the privacy-abusing pratices of Mountain View, can't help loving. The trick is that Startpage strips your search query from any personal information, leaving Google with no clue about your identity. In effect, what Google gets is a helluva lot of search queries from the Starpage servers, signed by... the Startpage servers; what you get is fully fledged Google search results without Larry Page snooping around in your personal data. Yay!
Search Results on Startpage.com
To put it simpler, imagine you are sending a good old paper letter and want to remain anonymous. However, for some reason, the final adressee does not accept any anonymous letters at all. What you do is send this letter to a specialized service that puts the brief in another envelope and signs it with its own address. The addressee is satisfied, and you are happy.