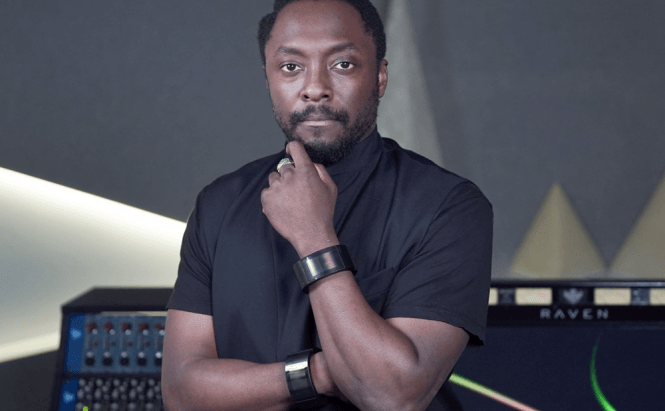 Will.i.am Launches a Wearable Called Puls
During the Salesforce Conference 2014, Will.i.am got up on stage, but not to perform or to launch a new album. The frontman of the Black Eyed Peas unveiled his newest creation: a wearable called Puls. Even though the former The Voice coach says that the bracelet/smartwatch will be cheaper than the Apple watch, the device is nothing short of spectacular.
Puls is one of the few wearables that I'm actually tempted to buy once it becomes available. Since the device goes on your wrist and displays the time, you would be tempted to call it a smartwatch, but (according to Will.i.am) that would be wrong, because unlike any other smartwatch, the device embeds a SIM card. This means that its users will be able to make calls, send texts and emails directly from the bracelet, without having a smartphone nearby. From what we understand, the device will share your number with your phone, but will operate as an independent entity.
Puls also comes with a voice assistant named Aneeda (powered by Nuance) which will help you control a wide variety of its features, a fitness app and an embedded music service. The bracelet keeps track of dates and locations, so you will be able to issue commands such as "Call the girl from yesterday at the gym.". Another really neat trick is that, with the help of an app dubbed as Humin, you will be able to share your contact info with any other Puls user simply by tapping the gadgets together. The device connects to the Internet via Wi-Fi or 3G and gives easy access to the user's Facebook, Twitter and Instagram accounts.
Puls
In terms of hardware, Puls features 1GB of RAM, 16 GB of storage space, a Qualcomm Snapdragon processor, a GPS, a pedometer, an accelerometer and a battery that goes all the way around the bracelet. The device is powered by a platform based on Android.
If you think what you've read so far is really great, please wait. There is more: along with the device, Will.i.am will also launch two neat accessories. The first is a jacket with battery packs which automatically charges the bracelet so, as long as the sleeves touch the device, Puls will be fully operational for two and a half days. The second one is a backpack which embeds speakers and that can also weigh you.
Even though we don't know the exact the price, Puls will hit the AT&T stores in the holiday season.
Source: EnGadget