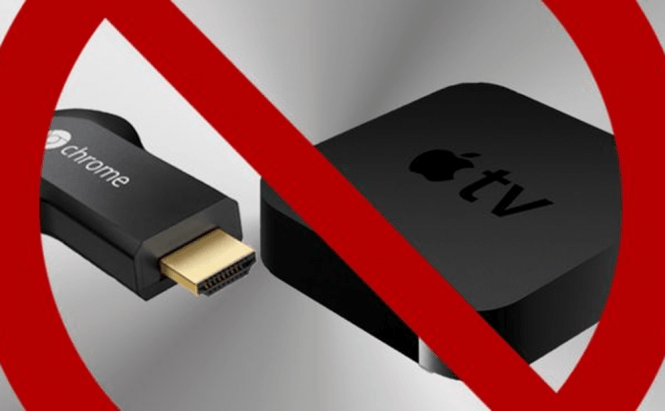 Amazon and partners to stop selling Apple TV and Chromecast
Amazon has just confirmed that it is no longer selling Apple TV or Chromecast devices and the rule also applies to its partners. The rumor, which was originally reported by Bloomberg, turned out to be true yesterday when an official from the E-commerce giant sent an email to the company's partners explaining how the two devices do a poor job of supporting the Amazon Prime Video streaming service and thus will be removed from the list of available products. To avoid any kind of confusion, the Amazon spokesperson wrote that other devices such as "Roku, Xbox and PlayStation are not affected by this change".
To be honest, I'm a bit baffled by Amazon's action and I can't shake the feeling that we're missing an important part of the puzzle. The company's justification for the decision seems a bit off, because while I can't be sure about the upcoming Apple TV version, I'm certain that the Chromecast SDK platform allows Amazon to build its own app for Chromecast. This means that Google isn't actually stopping Amazon's service from coming to Chromecast, bun instead that the e-commerce giant doesn't want to build its own app. On the other hand, Amazon has always been a stickler for the 'customer's needs come first' principle so it's pretty hard to understand why they would fire the first shot of the TV boxes war. Anyway, no matter what the actual reasons behind this decision were, the end-result is the same and the customers are those who suffer the most as Apple TV and Chromecast were the two most popular products in their category on Amazon.
So far, Apple's officials didn't reply to the comments requests issued by the media while Google's spokespersons declined to offer any public comments.