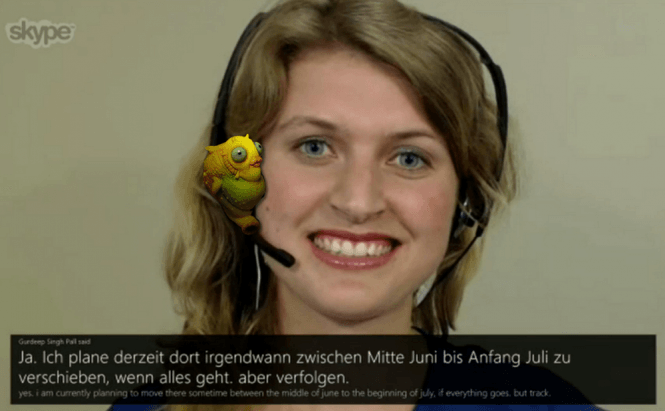 Skype's real-time speech translation coming in a few weeks
According to a recent announcement made by Microsoft, the real-time voice translation functionality is arriving to the desktop version of Skype within a few weeks. At the moment, even though the Skype team is calling it a "universal translator" the tool only supports six languages: English, German, Italian, French, Spanish and Mandarin Chinese, but more will be added as time passes. When the feature comes to your PC you will see a globe icon in the top-right corner of the Skype window (right below the icons for video calls, calls and adding new people).
The feature is currently being referred to as a preview, so you won't get the same quality as if you would use a native speaker to do the translations, but since just a little while ago your only option to translate something was to copy-paste it into a specialized tool or service, this is already a huge improvement. The function is good enough to help you book a hotel room or make restaurant reservations in a foreign country, so there's not much to complain about. Moreover, due to the algorithm that Microsoft is using, once the feature goes live and it will have a lot more voice samples to analyze, its quality should quickly improve.
I guess I don't need to tell you why such a feature is awesome as language barriers have been a long-time problem for mankind. Being able to have real-time translation while actually talking to and seeing another person is a much different experience than typing to each other, so the fact that we will all soon be able to do that for free is quite an achievement.