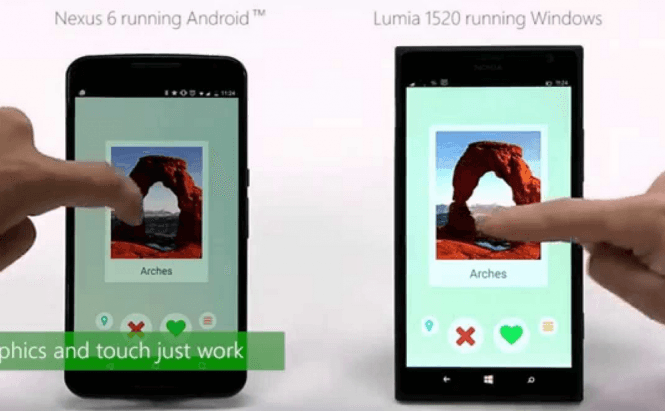 Android to Windows 10 porting is no longer a possibility
I'm not sure if you were aware of this or not, but a while back Microsoft announced that it's working on something called Project Astoria, which would allow people to easily port the data and apps from their Android and iOS phones to Windows 10 devices. Unfortunately, the project has little by little gone silent, its forums got empty and the IT giant has now pulled the Android subsystem from the Windows 10 version for mobiles, which basically means that Astoria has been terminated. According to an inquiry made by The Verge, the Redmond-based company had security and app piracy-related concerns, so terminating the project was the best solution that they could come up with.
The silver lining is that this is only true for Android devices. Those who use iPhones and iPads will still be able to easily port their applications and other data to Windows 10-powered smartphones. It seems that the iOS solution was different than the one for Android, as the developers have to basically create the entire universal apps almost from scratch. In an official response given to the previously mentioned websites, a Microsoft representative stated: "We're committed to offering developers many options to bring their apps to the Windows Platform, including bridges available now for Web and iOS, and soon Win32. The Astoria bridge is not ready yet, but other tools offer great options for developers. For example, the iOS bridge enables developers to write a native Windows Universal app which calls UWP APIs directly from Objective-C, and to mix and match UWP and iOS concepts such as XAML and UIKit. Developers can write apps that run on all Windows 10 devices and take advantage of native Windows features easily. We're grateful to the feedback from the development community and look forward to supporting them as they develop apps for Windows 10".
In case you're interested in Windows 10 smartphones, you should know that Lumia 950 and Lumia 950 XL are set start shipping out this month, while in December, Windows 10 will arrive to all Lumia phones.