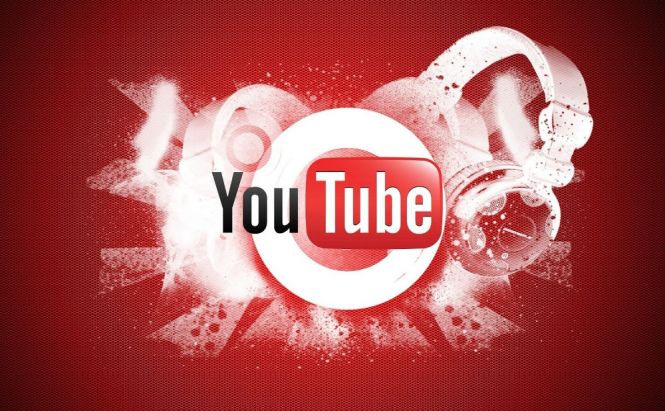 All you need to know about the new YouTube Red service
I'm not sure if you've read about it or not, but almost a month ago I reported that Google had just launched a new subscription-based streaming service called YouTube Red. At the time, I didn't have too much data about it, but now that I had time to test it out for myself, I thought I would give you a deeper insight into Google's latest attempt at capitalizing on YouTube's larger than life success. After all, the fact that the video-streaming giant has finally decided to give its users a way to avoid ads, is actually quite big.
What is it? What perks do I get?
YouTube Red is a paid subscription service which gives you access to extra functionality related to YouTube and other apps such as YouTube Gaming and YouTube Music. If you become a subscriber, here's what you will get:
An ad-free experience - no more pesky advertisements to interrupt the videos that you are watching; of course, there are other tools that can do that, but it's a bit more complicated on mobile devices, so this can be a big advantage.
Offline watching - if you're using YouTube from a mobile device, you can download any video you want and watch. The saved content will remain available for a limited period of 30 days, to ensure that you pay your monthly subscription. You can choose quality of the video that you are downloading (deciding on the size of the file), but some features such as comment or like aren't available in offline mode (logically).
Background listening - paying subscribers will also be able to use a feature which allows YouTube videos to keep playing in the background even while you have a different app open. This means that they will be able to listen to their video (music, tutorials, etc.) while they're playing a game or working.
Access to original content - YouTube plans to launch its own shows and movies starting with 2016, and those with YouTube Red access will be the only ones who will be able to watch them.
Free Google Play Music subscription - If you subscribe to YouTube Red, you automatically get Google Play Music subscription for free. The reverse is also true: if you have Google Play Music subscription, you'll get YouTube Red without paying extra.
As I said before, YouTube Red works with two other major apps: YouTube Gaming (which allows you to stream and watch game-related content on YouTube) and YouTube Music (a service completely dedicated to the needs of those who want to listen to their favorite songs from YouTube and discover new music). Once you've paid for your subscription, you will be able to save videos for offline watching or listen to them in the background in both previously mentioned apps. Of course, the ad-free experience will also be included.
In case you're curious about what kind of original content we're talking about, here's a list of what I know so far:
Sing It! - a series about a fictional vocal competition, created by the Fine Brothers (the people behind the Kids React to... videos).
Scare PewDiePie - YouTuber PewDiePie will create this horror reality-show series based on scenes from popular video games.
A Trip to Unicorn Island - a movie about YouTuber ||Superwoman|| on her world tour.
Is it expensive? How do I sign up?
YouTube Red is rather expensive, but many people will think that it's worth it. The service costs $10 per month, and if you want to join it all you have to do is sign up on the YouTube Red webpage. You can also sign up for a 30-day free trial and test it out before spending any of your cash.
Can anyone become a subscriber?
Unfortunately, the biggest downside of YouTube Red is that it's only available in the US. Google promised that it will expand the service to other areas of the world, but didn't offer any details about a time-frame or targeted regions (countries). Furthermore, although YouTube Red is available across almost any device capable of accessing YouTube services, it doesn't yet support Amazon's Fire TV.
What if I don't want to pay?
If you are not willing to pay for YouTube Red, you don't need to worry too much about the impact such a service will have on regular users (at least, not at the moment). YouTube stated that it will maintain all of its free services exactly as they are. Moreover, it's very likely that most of the original-content will eventually become available to regular user after a certain period of time. The only foreseeable problem is that more and more of popular YouTubers will start working on original content, so they will have less time to make freely available videos.
If you spend a lot of time watching videos or listening to music on YouTube, you might also want to read Halley's article about the streaming service's hidden features and tips.