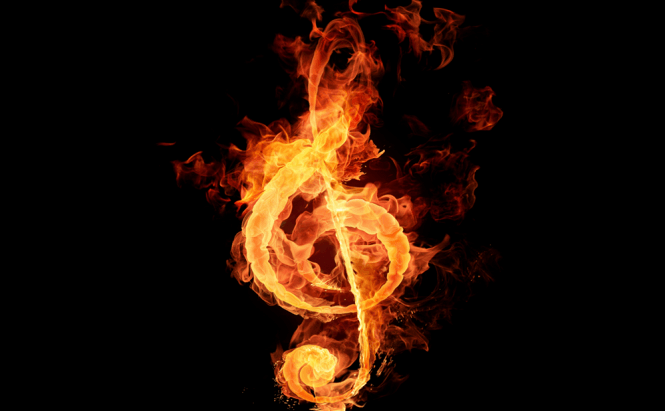 What To Expect From YouTube's 'Music Key'
With over one billion worldwide users, Google's YouTube is already the number one place for those who want to listen to music. Even though it is a free service, in order to view the more popular videos you have to push through a few advertising messages. YouTube Music Key is a freshly launched subscription-based service that will help its users listen to music from YouTube in an ad-free environment.
At the moment, YouTube's Music Key service is in its beta release, being only available for those who received an invitation to try it out. For the first six months the service will be free for those invited to use it and after that people with a promotional offer will be able to access it for a monthly fee of $7.99. Regular users can subscribe for Music Key paying $9.99 per month. This move was in the making for quite some time, but is there any more room for a successful business in a market which already has Netflix or Pandora? Let's find out together, shall we?
Pros
The biggest advantages will be for those who use the YouTube app on their mobile devices. Music Key won't come as a new application, but simply unlock more functionality for the already existing one. Besides the previously mentioned ad-free benefit, you will be able to listen to music from the background while using a different app. Furthermore, unlike all of its competitors, Music Key will also allow its users to watch videos, not just listen to music. Lastly, you will have the option to watch offline a number of videos that you have previously selected.
Another important aspect that has rarely been mentioned and for some unknown reason was poorly explained by Google, is that subscribing for YouTube Music Key also gives you access to Google Play All Access. This means that, for the same monthly fee, you will be able to access a gigantic songs' library and pin the titles you would like to listen to offline. Moreover, another cool feature that you will enjoy is the ability to upload your music on the cloud and easily sync it between your devices. Additionally, you can also discover new songs by browsing through the available curated playlists and smart radio stations.
Cons
There are a few reasons why this endeavour might end up to be less profitable than Google would like. For starters, you already have all the content provided by Music Key available for free and a lot of people will consider that $10/month to get rid of ads isn't a price worth paying for. Another big problem is the decline of the market. YouTube Music Key biggest competition will come from Pandora and Spotify, and that's not really encouraging. Besides the point that these two services are already very popular and take up a lot of the potential customers, at the moment, both companies are barely generating any profits. So, according to most specialists on the market, if Google is shooting for more than $500 million revenue from YouTube Music Key's first year of existence, they will more than likely end up disappointed.
YouTube Music Key
Conclusion
If there is any paid music subscription service that can pull ahead and be successful on the market, YouTube Music Key is the one to do it. Judging by the numbers provided by its competition, the conversion percentage from free users to paying customers is approximately 3%. Out of 138 million US-based YouTube users, a similar rate would mean somewhere around 4 million paying users and that is not bad at all. Furthermore, since Google's newest service offers the possibility to watch videos on and off-line, it might even convince some of those currently subscribed to other companies to join YouTube Music Key.