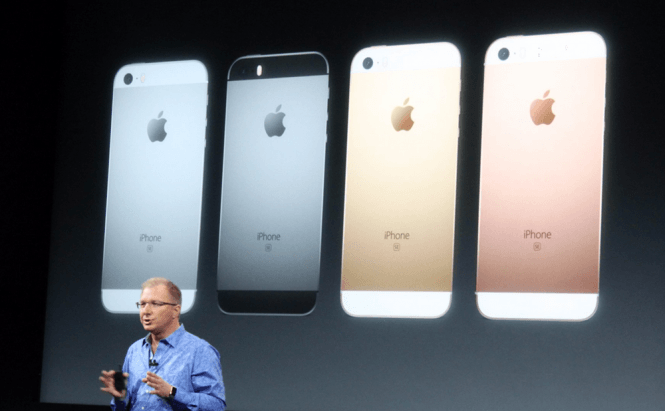 Apple's new iPhone SE is a small phone with big capabilities
If you like Apple's products, but are unhappy with the fact that their phones keep getting bigger and bigger, I've got some good news for you. The IT giant has just launched a new device called the iPhone SE, which is just as powerful as the iPhone 6S, but measures only 4 inch. This new gadget will become available for pre-orders this Thursday and will go on sale in markets and online on the 31st of March. By May, the iPhone SE should be available in over 110 countries from all over the globe.
Let me first tell you about the most important aspect, the iPhone SE's price: the 16 GB version costs $399, while for the 64GB model prices will start at $499. As far as design goes, both models will be available in four colors: rose gold, gold, space grey and silver. If you're interested in what's under the hood, the device features an A9 chip and M9 coprocessor, a 12-megapixel camera on the backside with 4K shooting capabilities, and a front-side camera with Retina Flash. Additional features include hands-free Siri, a fitness tracker that's always on, an embedded NFC sensors and Secure Element technology that allows you to use the Apple Pay service.
Talking about the iPhone SE, Apple's VP, Greg Joswiak stated: "People simply love smaller phones. [...] They want the most compact iPhone design. We found that for a lot of these customers, it's their first iPhone."
If you are a fan of Apple's iPhones, you will probably also enjoy reading some of previous stories such as: "How to make a video recording of your iPhone's screen" or "Best tricks to speed up your iPhone".