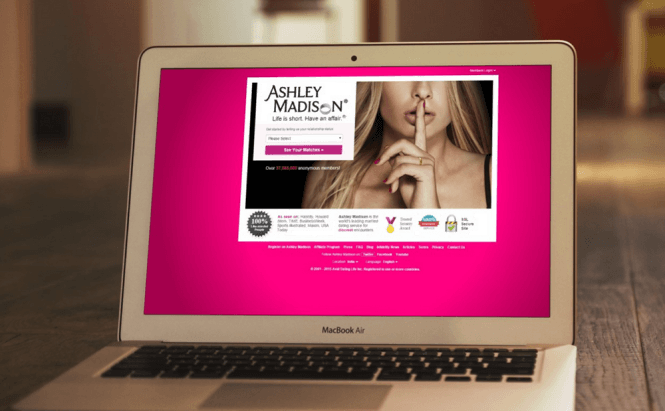 Ashley Madison's dating service full data has been leaked
A month ago, my colleague James reported about a hack on Ashley Madison's servers in which the attackers stole the information of over 37 million members of the infamous dating service. At the time, the attackers stated that they were disgruntled by the purpose of the website itself as well as of the fact that the service didn't completely delete its customers' data from its servers even after receiving a fee to do so. As a result, they threatened the owners that if Ashley Madison and another service called Established Men weren't shut down, they will leak all the data on the Internet. (The hackers even released a small sample of the stolen data to prove their determination and the fact that the information is authentic.)
It seems that the Impact Team (the group who claimed responsibility for the hack) is a stickler for punctuality, as exactly a month after the initial announcement they've released all the stolen data on the Internet. The almost 9 GB of leaked files contain private information about approximately 33 million users of the website (real names, street addresses, email addresses, phone numbers and partial credit card data) along with records which document over 9.6 million transactions. Furthermore, there are also a lot of internal documents which include server infrastructure, organizational charts, internal e-mails, memos, etc.
Ashley Madison Billboard
Now, leaking the private info of the users from any dating service would be a huge problem but, since we're talking about Ashley Madison, this is actually a full-blown disaster. In case you didn't know what the website does, it is specifically designed for those who feel the need to have an extra-conjugal affair. (Check the image to the right and you'll quickly understand). Even though the data which has been originally leaked on Mega has been quickly taken down, it will probably resurface on other file-sharing websites and is already out there (on the Internet), so there's no getting rid of it now. Avid Media's (owner of Ashley Madison) officials stated that they are working with the Toronto Police, the FBI, the Ontario Provincial Police and the Mounted Police to find the culprits. However, even if they do, the damage has already been done.
And you all didn't believe in karma...