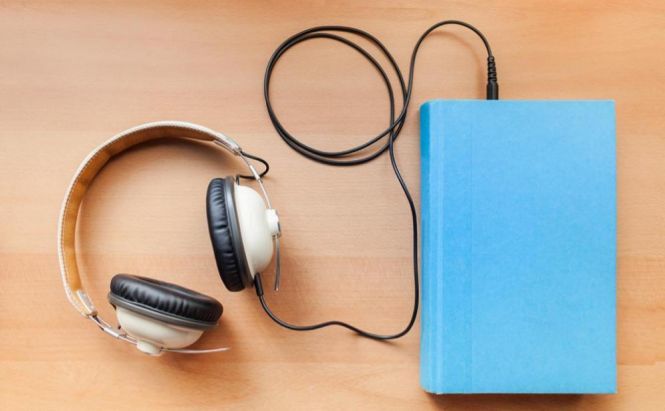 Avid Book Listener? These are Freebies for You
Despite the heated debates on whether reading traditional paperbacks and listening to audiobooks are the same thing, the latter is gaining favor at a fast clip. Just take a look at the number of audiobook reader apps available on Google Play and App Store: the feel of confusion about the right one is just matter-of-course. That's exactly why I've compiled a list of the most noticeable audiobook players to further this appraisal process and make you pick up the best one for your listening pleasure. Here we go.
Audiobooks by Cross Forward Consulting
Although the developers didn't lose any sleep over the app's name, Audiobooks turned to be one of the leading applications of this kind. It offers about three thousand classic audiobooks absolutely for free and an additional collection of premium audiobooks via its paid version. Either an avid Apple fan or an Android enthusiast, you can anyway give a go to the Audibooks application, as it's available both on iTunes and Android Market.
LibriVox Audio Books
LibriVox Audio Books
This is another valuable audiobook reading app created by BookDesign and distributed by Theodore Book as freeware. With LibriVox Audio Books you will have access to over 15,000 free audio books that can be streamed online or downloaded for later use. Compared with the abovesaid Audiobooks, LibriVox not only comprises a greater number of contents, but also features a streamlined elegant interface with multiple sections and options you can configure to your liking.
Audible
Among all the audiobook players that can run on both iOS and Android devices, Audible heads all the records. The application lets you immerse yourself in any genre of literate anytime and anywhere, by providing a remarkable range of 150,000+ titles and spoken-word content. You're most likely not to believe your own eyes, but on top of all the app isn't going to make you dive into your cookie jar. Yes, Audible not only comprises the hugest array of audiobooks, but also comes with no price tag at all.
Smart AudioBook Player
Although Smart AudioBook Player is available only for Android devices, it still deserves to be on this list. Designed specially for playing audiobooks, the application is distributed in two modes: Basic and Full versions. The first one is freeware and presents all those features you need to listen to a book - playback speed control, automatic pause in case you fall asleep, list of characters, and playback history. Over and above, the app relieves its users of that annoying ads burden, which all too often throws a monkey wrench. The full version cost is $2.
OverDrive
OverDrive
OverDrive actually differs from the four aforementioned audiobook players in that it is designed as a digital library lending eBooks, audiobooks, or streaming video. So, with this app you can watch videos, listen to audiobooks, and reading eBooks without any charges – you're just to download and install OverDrive on any of your device or PC, whereupon the app connects to your local public library's digital collection and lets you borrow whatever you like. The biggest upside, of course: everything is free. Are you an avid reader or … listener? OverDrive makes the world your oyster.