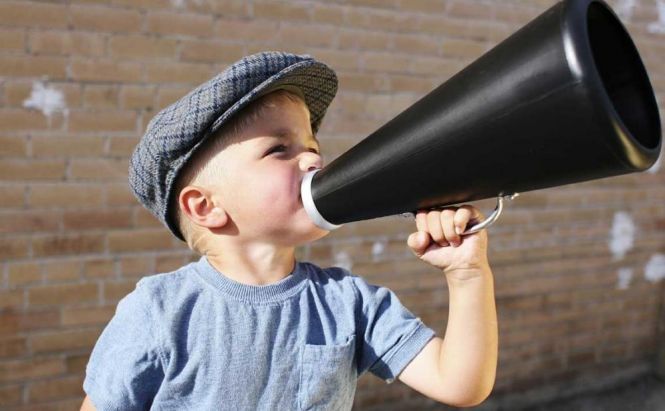 Best Voice Changers for Android and iOS
Doesn't it seem boring to be stuck with the same old voice? Or doesn't it unnerve you to hear a recording of yourself speaking? I bet it does. Still, there's no reason you can't change it, even for a little while. Whether you want to call your boyfriend pretending to be Sharon Stone, or your mum disguised as Barack Obama – there are tons of voice-altering apps available for both Android and iOS. Some of them record your voice first and send it to a recipient afterwards. Others can transform your voice in real time, while you're speaking. So, go through the list of voice changers I've rounded up for you and pick up the one you'll like the most. Here we go.
Call Voice Changer – IntCall (Android & iOS)
Call Voice Changer – IntCall
This voice changer for Android and iOS will let you disguise your voice in real time, while you're calling someone. You will be able to alter the pitch of your voice (from lowest to highest) as well as add various sound effects like dog bark or car crash. The idea is really awesome and fun, yet the app isn't totally free as it's claimed. The thing is that you get only 2 free minutes to test the app and then you have to buy more minutes, at a decent rate though. Besides, the IntCall application places calls using VoIP technology, which means that you'll need a strong Internet connection to make calls with the app.
Mega Voice Changer (Android)
One of the highest-rated Android apps that can modify your voice with almost any sound effect you can think of. Male, female, child, monster – create your own voice, mix it with helium, echo, or tremolo sound effects, and share the result with friends via e-mail, or set it as a ringtone. The funniest thing is that you can play your record backwards or with distortion, and create all sorts of combinations to amaze your recipients. Mega Voice Changer is available for free, but it can't change your voice during a call, in real time, which makes it lag behind the aforementioned IntCall app.
Simple Voice Changer (Android)
Like Mega Voice Changer, this app won't offer you to make any transformations while speaking either. You will need to record your (or someone's else) voice to apply one of the 12 different alterations the app provides. Afterwards, you can share the changed voice via chat apps or e-mail, save it to an SD Card, or set as a ringtone. Simple Voice Changer is an Android freebie that features a streamlined interface, professionally translated into multiple languages, and currently comprises the following effects to choose from: Alien, Chipmunk, Helium, Slow, Deep, Echo, Reverse, Robot, Normal, Evil, Talking into Fan, and Robot Mouse.
VoiceMod (iOS)
VoiceMod
With more than 2,4 million downloads, VoiceMod leads the iOS market of voice-altering apps. Since the app modifies your voice live, you may want to put on some headphones before you start, preferably the ones with a built-in microphone. As no render time is required, you'll instantly hear your changed voice of impressive quality and plain fun. VoiceMod offers the voices of various interesting characters like Dark Father (Darth Vader), Optimus (Optimus Prime), zombie, chipmunk, storyteller, ogre, and many more. Well, it would've been pretty decent, but the developers went further and added unique sets of controls to each voice so you could modify the overall effect. Just try to tap and drag around on the metal background while speaking, and the result should awe you.
Voice Changer Plus (iOS)
This feature-rich voice changer for iOS could easily compete with the perfect VoiceMod app, had it the live recording option. For the rest, Voice Changer Plus is incredibly fun to use, offering not only multiple free voices and effects, but also sound trimmer and ringtone maker. Once you open Voice Changer Plus, you'll see a single screen with all the accessible functions. To apply any of the effects, you'll need to record your voice first; so, you can sound like a Mosquito, Blane (from the Dark Knight), Dax (Retro talking head!), or Robot.