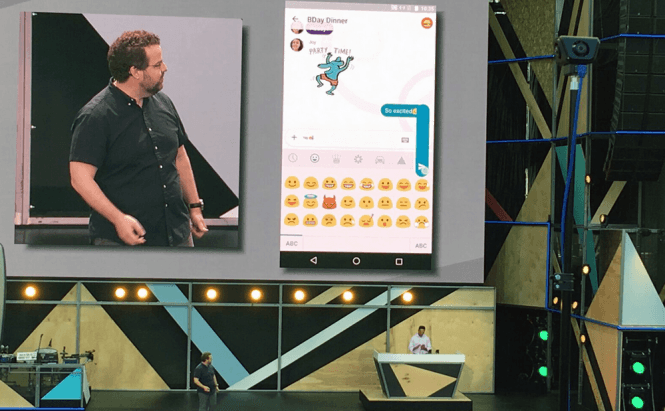 Check out Allo and Duo, two new chatting apps from Google
Google's Hangouts is a popular communication tool, but it's still not the most used in the world, so the IT giant has decided to take another stab at that market sector with two brand new apps. The first is Allo, a smart messaging apps that offers some very interesting features, while the second is Duo, a video calling tool designed to be fast and simple. Both applications will become available this summer and will work on Android as well as on iOS platforms.
Allo
Let's begin with Allo, an application that gives you a very fun way to send messages to your friends. Probably the most important feature for this new tool will be something called Smart Replies which uses an AI system to give you pre-written reply recommendations based on the text or image that you receive. Additionally, the app will allow you to quickly send images and annotate them or easily change the size of your font. As far as I can tell, the end-to-end encryption won't be activated by default, but those who desire privacy will be able to enter the Incognito mode and activate the functionality. Lastly, Allo will also provide a way for you to communicate with the Google Assistant and make restaurant reservations, book tickets, etc.
On the other hand, Duo is an application that's designed to make voice calling as simple as possible. From what I understand, the app doesn't have a group calling feature, so it will be just you and one other person, but the app is designed to work great in any conditions, even if you have a bad Internet connection or an older phone model. The app is based on your phone number, which means that you can easily talk to anyone from your contacts list. What's really cool about Duo is a feature called Knock, knock which lets you see a video preview of who's calling you before you actually pick up. Lastly, all the calls that you make will be protected by end-to-end encryption and the app will automatically adjust the video quality to the available bandwidth.