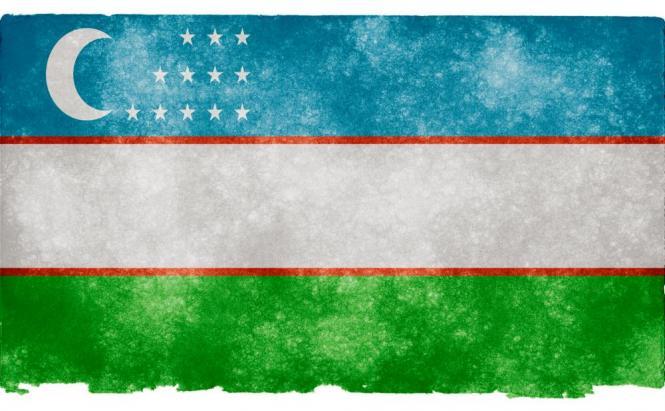 Facebook Dethroned?
Uzbekistan enjoys a bad reputation in the international community as an authoritarian country in the middle of nowhere, surrounded by a whole bunch of other -stan nations. Now, Timur's motherland has joined the exclusive league of the nations that can boast their own social networks. To be more precise, it has joined an even more exclusive club of the nations with two social networks of their own.
Uzbek entrepreneurs want to go with the times, harvesting all the enormous profits coming from the Internet. This could be the reason why this Central Asian country, which has never been quite famous for the Internet traffic it produces, has seen whole two national social networks launched in a relatively short time.
You think the world is largely divided between the social networking leaders of Twitter, Google+, and of course Facebook? I'm afraid that's not quite so. The globalized world of today turns out to be not all that globalized when it comes to social networking services. Local sites like StudiVZ in Germany, Hyves in the Netherlands, or VK in Russia have their own community of considerable sizes and are not going to surrender to the global giants without struggle. Uzbekistan's two newcomers on the market are called Muloqot.Uz and... *drumroll*... YouFace.
The latter one has caused a bit of a stir in tech media lately and is really worth giving it a closer look. Apart from the instant win in the 'Worst Project Name Ever' nomination, YouFace is a total dark horse, as nobody knows what it is about even in most general detail. In order to answer this question, we delved into the Uzbek social networking site to find out its philosophy and features, and, most importantly, what its community is like.
At the very first, we got to see the sign-up page looking like a replica of its Facebook counterpart. The only distinctive difference between the two is the presence of a quote from Islam Karimov, the unchallenged leader of Uzbekistan since 1990, the English translation of which reads something like 'Our children must be stronger, smarter, and happier than we are.' Such an ambitious goal sets quite a challenging pace for the young community, which it can't keep up with on its pages. Despite the striking similarity to the Facebook design,YouFace screws pretty much everything it could: the chat windows keeps freezing, the site doesn't save the chat history, uploading data takes half an eternity, the number of apps and games you can play on-site equals zero, etc. etc. etc...
The You Face Current Start Page
We contacted YouFace's founder and CEO Ayyub Abdulloh and asked him about the origins and outlooks of the new social media. 'Money is just like dust in my hands, it is not very important. But if you need money, then there always are many ways to make it,' said the contemplative 22-year-old entrepreneur. 'Our goal is to make an open and elite social network where people could communicate and share the contents they'd like to share... YouFace is a little bit easier than Facebook or Google+; some people literally get overwhelmed when signing up there - that's where we come to the rescue.'
YouFace is not the first Asian social networking endeavor coming to the rescue of the confused users. At the moment, there are at least two Web projects oriented exclusively at the Muslim audience: SalamWorld and Salamlife. The former hasn't been launched yet, but Salamlife is already up and running and easily beats YouFace in screwedness. It's highly possible that other Central and South Asian countries can boast several dozens of other wannabe Facebooks and Google+-to-be... but YouFace proves there are hardly any even halfway working ones.