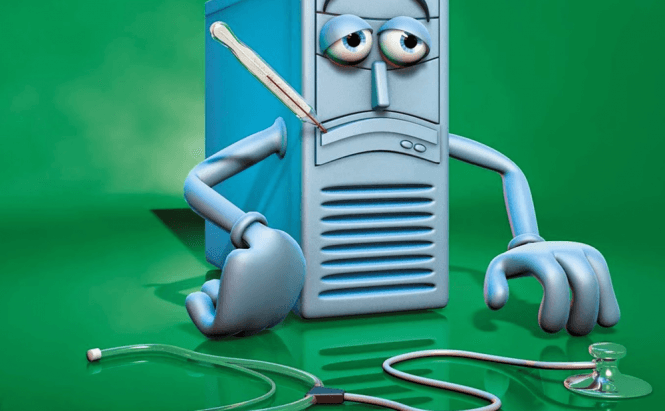 Free Antivirus Software May Do More Harm than Good
Recently, while browsing the Internet, I saw a few articles which kept telling their readers how vital it is to install an antivirus, even a free one, but as far as I'm concerned, that's not always true. Yes, there used to be a time when security companies released free or trial versions of their software to convince the customers to purchase their products, but that is no longer true. Nowadays, they actually make money from their free products, and this can only mean bad things for the users. Furthermore, most of the free antivirus applications aren't that effective so they're generally more trouble than their worth.
How can free antivirus programs be harmful?
The answer to that is pretty simple and related to what I said in the beginning. Since most of those who install a free antivirus never actually purchase the paid version, the developers have to make money somehow. (I think you already know that nothing in this life is actually free). Furthermore, those who make AV software realized that a lot of the people who install free security applications aren't very tech savvy, so they can get away with a lot of uncool stuff. Here's what most of them do:
The most common (and very annoying) thing free antivirus tools do is that they change your default search engine and often brand it as something like "Secure Search". Don't be fooled by the term, it's just a lie; practically the same as selling water but overcharging because you call it "Fire Extinguishing Water". The good news is that most ask permission before doing this, so you can avoid it, but some of them don't, which can be very aggravating. Why do they do this? Whenever you click on an advertisement from the search engine's result, the antivirus company gets paid.
Ask Toolbar
Another practice, which sacrifices the user's comfort for monetary gain, is the addition of junkware, crapware, bloatware, or whatever you want to call it, into the installer. A lot of the free antivirus programs ask permission to install additional software (often branded as "Offers") which either negatively impacts your PC or is simply bad. As far as I know the AV companies get paid as much as few dollars for each user who installs the additional software, and some of them don't even give you a chance to say no.
The one thing I really can't stand is that some free security tools attempt to install that dreaded Ask Toolbar on your PC. Even if they use a different name like Avira SafeSearch Plus or ZoneAlarm Toolbar, it's just a different name for the same crapware. Why is this so bad? Because is slows down your web browsing, and uninstalling it is a real pain. Additionally, almost every free antivirus will want to change your homepage, so that they can make some money by diverting your Internet traffic.
Last, but not least, security companies that develop free antivirus products also make money by tracking your browsing habits and then selling that theoretically private data to various companies. However, since most software and websites already do that, it's not something to be actually angry about.
Nice theory, does this actually happen?
I know it sounds like I'm an alarmist who hates free stuff, but, unfortunately, that's not case. Firstly, I love free stuff (who doesn't?) and secondly, there's actually a lot of concrete evidence to support my claims. Here are some examples from the most popular free antivirus products:
Installer
Ad-Aware Free - this is one of the less noxious free antivirus suits. It simply changes your home page and default search engine to something the company brands "SecureSearch". However, excepting the fact that the name is a lie (the feature actually uses a version of the Yahoo search, so it has nothing to do with safety), there's nothing actually harmful about that.
Panda Free Antivirus - is one of the more honest free products. It offers to change your default search engine to Yahoo, your homepage to "My Start" (powered by Yahoo) and install its own security toolbar, but at least it doesn't use rebranding as a marketing tool. What you see is what you get, and even though it may be inconvenient, there's nothing actually risky for your PC.
Avast! Free - has done some questionable things in the past like inserting its browser extension into your online shopping, but now it's actually pretty clean. It offers to install stuff like Dropbox or Google Toolbar which many people actually want, so I can't call them crapware.
ZoneAlarm Free Antivirus + Firewall - as previously mentioned, this product will try to install what it calls the "ZoneAlarm Toolbar" on your PC, which is actually a renamed version of the Ask Toolbar. Additionally, it will attempt to change your homepage and default search engine to its own "ZoneAlarm Search".
Avira Free Antivirus - does the absolute same thing and tries to install a version of the Ask Toolbar, but this time renames it as "Avira SafeSearch Plus". You're not fooling anyone guys; we see that your feature is redirecting the search results through a rebranded version of the Ask search engine.
AVG Antivirus Free - was one of the free products I disliked the most. For starters, it came bundled with a bunch of tools like AVG Rewards, AVG Web TuneUP, AVG Security Toolbar or Secure Search which, besides being pretty much useless, were also very difficult to uninstall. As far as I understand, they've stopped bundling some (not all) of this crapware in the latest version of the application, but as far as I'm concerned, I won't trust any of their products in the near future.
Comodo Free - from my perspective, this tool is an actual nightmare. Forget the fact that it offers to change your default search engine to Yahoo or that it comes with the GeekBuddy application. What's really annoying is that it bundles some of the company's own products, and that it automatically changes your DNS server settings.
McAfee Free - if you don't switch from the Complete install to the Custom one, you will end up with bloatware like unwanted toolbars or the SiteAdvisor extension on your browser.
Fine, then, what can I use?
Since so many free antivirus programs are annoying or actually harmful for your PC, you may be tempted to give up on them completely. However, there are a few applications that are still fair to their users and hopefully they won't change in the near future. For example, Microsoft's Windows Defender (for Windows 8 and later versions) or Microsoft Security Essentials (for Windows 7 and earlier) is a legitimate free tool. Being completely honest, it's not the most effective antivirus you'll ever use, but if you combine it with Malwarebytes Anti-Malware Free (which is also a fair free application) you will get decent protection. Additionally, the free version of BitDefender is a good and surprisingly clean antivirus application. In case you were thinking about going with a paid solution, Kaspersky and BitDefender constantly get good ratings, so they're a good place to start.