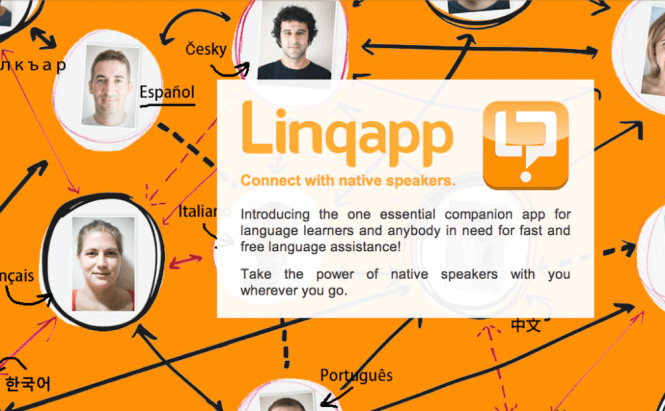 Human-Powered Translation App Linqapp Is Out On iOS
Whatever language you're currently learning, having a real-time contact with a native speaker will certainly ensure success. Taking this, developers Sebastian Ang and David Vega created a human-powered translation app, Linqapp, that allows users to pose questions about a particular language, clarify the meaning and use of a colloquial phrase, or get a translation of certain slang words from native speakers.
Actually, the app was launched in October 2013, but was available only for Android devices. So, now, with 25,000 users who regularly respond to language learners, Linqapp is officially out on iOS. This free solution is not just an ideal 'human alternative' to Google Translate, it is the service offering something far more valuable and accurate. You can ask any language-related question via text, photo or audio recording, and a push notification will go to those users whose mother tongue is your target language.
'We had been receiving requests to build an iPhone version since the very first day of our Linqapp launch on Android and we are incredibly happy that we overcame all obstacles and that the iOS version is finally here,' the Linqapp team announced in its blog.
Besides, the developers are planning to release a new app later, with a simpler interface appealing to users looking just for a quick response. Yet, before that the team is going to optimize the Linqapp's push notification system, which should facilitate users and filter push notifications by keywords and categories.
You can download Linqapp from iOS App Store using this link.