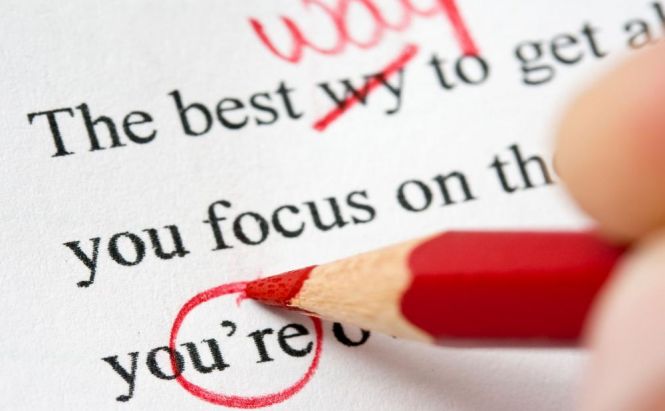 Grammar checkers for grammar lovers
Unfortunately, the Internet century is very often equated with illiteracy, as more and more people tend to write (read: type) faster and as a result, the quantity is brought to the forefront of the quality. If you've never been worried about proper grammar and now you have to, or vice versa, in case you are addicted to proper English and even have a peculiar fondness for grammar, you might be really interested in experiencing one of the following programs/extensions which will do all the 'messy job' for you.
Grammarly
It's extremely important to acquire not only the fundamentals of grammar, but also a proofreading skill, and it's always right to have time margin to reread your text. The best way is to refresh every rule in case you have even the slightest uncertainty in a sentence. Otherwise, you can install the program which will save you from typos, pleonasm and grammar mistakes. I find Grammarly really fantastic, and its functionality is irreplaceable for journalists, bloggers, writers, students, business people and just those who care.
The knowledge base of the tool is really impressive, but you should bear in mind that it is based on American English. Grammarly only needs several seconds to process your text and display the informative result. A huge synonyms database will optimize your text and fill it with eloquence. The best part about the program is its intention to both correct mistakes and provide as much information as possible to help you avoid further errors. It will follow you on the web and won't let you forget the proper native language.
Ginger
Ginger is another grammar checking tool which can help you notice any mistake and write more accurately. Ginger Software, the developers of the tool, extended the range of devices where you can use it: now, it does not matter whether you are writing on your mobile phone, on your PC, tablet or on the web. Being more than just a spellchecker, it makes you totally confident in your writing. To avoid plagiarism, use the program's text rephrasing feature.
Moreover, Ginger can play the role of a translator to help you communicate in foreign languages. The built-in text reader lets you listen to your written text aloud. The dictionary inside the tool consists of numerous word meanings, definitions and collocations. Non-native English speakers will find it useful as well. Text correction is accompanied by a grammar rules list to make you learn more and wend your way to self-perfection.
GrammarBase
Here is the last tool from my list, which was developed to check your text for mistakes. With it, it's really easy to forget about embarrassing typos or silly mistakes. This free online service scans your text and offers a complete errors list with detailed explanations on why this or that thing is wrong and how to correct or improve it. It's also convenient to use the web service and insert the the text right from the page online.
GrammarBase's functionality is much greater than the functionality of any standard word processor. It will help you select among mixed prepositions or put a correct punctuation mark with ease. The tool works fast and might be useful to all interested parties. You can really improve your English with GrammarBase's best features.