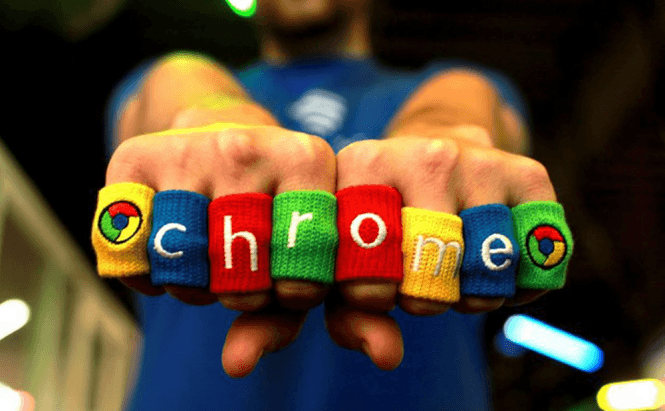 Must-have Free Chrome Extensions for Bloggers
A lot of people make money by writing articles, reviews and even emails, which besides necessary skills only requires a browser. Even though Chrome is not really a great writing environment (it's not as good as an actual text editor, such as Microsoft Word, for example), using it has its advantages. The good news is that there are many tools specifically designed to help bloggers who use Google's browser save time and improve their efficiency. Here you will find a list with the best of them.
Ginger
Ginger
By default, Chrome uses an open-source spell checker named Hunspell which is actually quite handy. However, when it comes to more advanced requirements, such as grammar correction, the tool falls short in comparison to most other similar software. Adding Ginger to your browser can take care of this issue for you, as the app is capable of understanding the context and providing reliable spelling and grammar checks. Another positive aspect: this extension is very easy to use, and it doesn't require any additional settings; simply install it on your browser, and you're ready to go.
Grammarly
Grammarly
Grammarly is another spell-checking alternative which is capable of detecting and correcting grammar mistakes (as well as spelling as errors). This popular extension (over 4 million users) will also provide contextual checking and vocabulary enhancement tools. Grammarly will help you avoid embarrassing confusions (ensure/insure, on/off, etc.) and prevent you from repeating the same words over and over again until they become boring. In case the features offered by this extension aren't advanced enough for your needs, you can purchase the premium version which offers several improvements.
After The Deadline
After the Deadline
The last spellchecker in our list, After The Deadline is a great tool to have. Besides its ability to highlight spelling, grammar and contextual mistakes, this extension is also capable of correcting style-related issues which is quite a big advantage. To be totally honest, I couldn't get it to correct the text I composed in my Gmail account, but it's especially helpful for those who work with WordPress. Unlike the other two spellcheckers, this one requires you to restart your browser before it gets enabled.
Word Count
Word Count
I guess you don't really need me to tell you what Word Count does, as the title is pretty much self-explanatory. In case you are wondering why you need such a tool, it's because most review and news websites have maximum and minimum words number limits. To use this extension all you have to do is to highlight the text that you want, click on the Word Count button in your toolbar, and the extension will instantly display the words and characters count.
Bit.ly
Bit.ly
Have you ever wanted to add a link into a piece of text, but the link was so huge that you decided against it? Bit.ly is a tool designed to help you solve this issue. The extension is capable of shortening and copying the URL address that you are currently browsing with just a single click of the mouse button. Once that's done you can easily paste the shortened link into your text or share it with your friend over the Internet.
Evernote Web Clipper
Evernote Web Clipper
Evernote Web Clipper is a simple little tool that lets you save almost anything you want into Evernote. This handy extension lets copy texts, images, URL addresses, Gmail email threads, PDF documents, etc. into your Evernote account with a single click. Furthermore, the tool also allows you to browse and search your Evernote documents from within its interface.
Awesome Screenshot: Capture & Annotate
Awesome Screenshot
Why use a third-party application for your screenshot capturing needs when you can use a browser extension? Awesome Screenshot: Capture & Annotate is a tool specifically designed to capture entire or specific regions from the webpages that you visit. Furthermore, you can also annotate them with texts and drawing, thus getting your point across a lot easier. This extension is incredibly easy to use and helps you save a lot of time.
Google Quick Scroll
Google Quick Scroll
Google Quick Scroll is a true time saver. This extension helps you easily find your Google search query in the websites from the results page. Basically, it works like this: after you install it in your browser, simply search for the term you are looking for on Google. In the results page choose the website that you desire, then click the Google Quick Screen icon, and you will be instantly taken to the text fragment which matches your query.