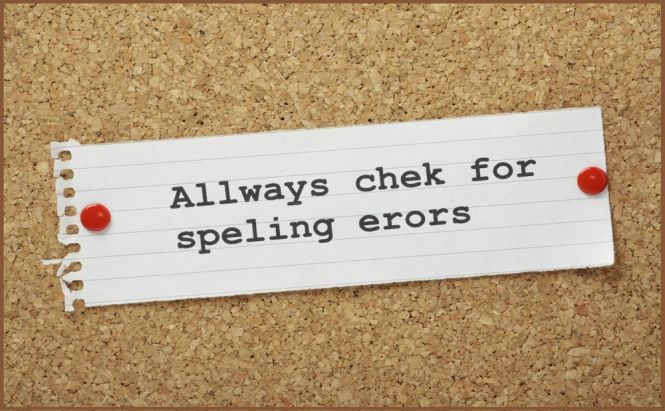 Online Tools to Check Your Spelling
Do you remember your school mark for the English language? If so, can you boast of recalling now those rules of grammar, vocabulary, and syntax that were diligently taught by your teachers? Or maybe nowadays, just like several years ago, you feel confused about intricacies of the native language?
Whatever the answer would be, I believe we should all remember one thing. Any knowledge is like a wagon we are taking to the top of a mountain. As soon as we stop carrying the wagon, it trips down to the foot of the mountain and we have to start the process from the very beginning.
If you don't want to develop your skills every time you need them, you should use them regularly or… know some tricks. Speaking of maintaining a good standard of literacy, it is necessary either not to make any mistakes in your writing (what seems quite impossible) or try to avoid those mistakes by checking the material via the Internet. If you type on a keyboard more than write something in hand, the second variant comes very convenient for you.
For those who don't have text editors and note taking apps, I have made a set of my favourite online spell checkers.
1. SpellChecker.net
SpellCheker.net
This site comes first in Google search results. Honestly, the resource is a bit overcrowded with ads, but you still can find a big field to paste the text and then easily click the Spell Check button. You may select among 25 languages available for spell check and there are no checking limitations. Besides, this tool also offers grammar and thesaurus checking. However, it doesn't provide punctuation or common word collocations verification. The speed of checking and the results of it are quite satisfactory.
2. Jspell
Jspell.com
Jspell is another free, fast, and multi-lingual online spell checker. It supports English, German, French, Spanish, and Italian languages. After you've pasted your text and clicked on the Spell check button, it shows you a small table with 'wrong' words which were not found in the system. Jspell offers a suggestion for words you've probably meant. When you find the necessary word and press "replace", the word is automatically corrected. It should be said that in contrast to the previous tool there's no grammar check in Jspell. For example, if you forget the "s" ending in some words, it won't point out this error.
3. SpellCheckPlus
SpellCheckPlus
This is a good spell-checking website with an easy-to-understand interface. Here you can find pop-up hints which explain your mistakes and suggest better options. The Pro version even offers interactive grammar exercises on the topic where you do multiple mistakes, so it's worth trying. The disadvantages of this resource are 500 word text limit and a slow checking procedure.
4. Respelt
ReSpelt
Respelt is a great place to proofread your documents, web pages, and even PSS feeds without registration. All you need is to paste your website, web page, or RSS feed link and start checking. You may create a free account and have a daily check of your articles. There is also an opportunity to form a private word dictionary (uncommon words that you often use which the tool mistakenly qualifies as spelling errors). Unfortunately, the website doesn't provide a grammar check.
5. PaperRater
PaperRater
PaperRater is an advanced online proofreader which is mostly student-oriented. It is a perfect tool to check academic texts. Here you can even choose the type of content you'd like to review (e.g., biography, short story, article). If you have a long essay or article, you are able to complete all the fields (title, body, your education level, paper type, etc.) and get a full report describing your spelling, grammar, style, and word choice correctness. Among useful features of PaperRater are: plagiarism detection, readability statistics, title validation, auto grader, and others. And all of them are absolutely free of charge.