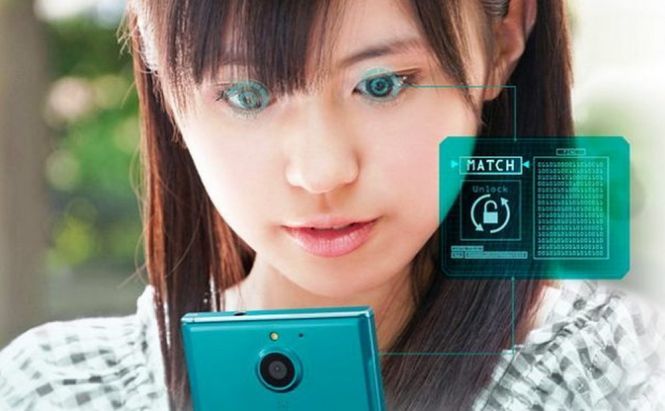 Japanese Smartphone Adopts Iris-Recognition Technology
Today, multiple biometric technologies, as an effective method for personal identification, are being actively applied by leading manufacturers of computers, laptops, tablets, mobile phones, etc., because the developers want to provide their users with top-level data security guaranteed by the uniqueness of each individual.
Japan's largest mobile phone operator, NTT Docomo, hasn't swept aside this popular tendency and unveiled a new smartphone made by Fujitsu that gets a special place in the market due to the iris-recognition technology. The purpose of the invention is to replace the recognition systems that are commonly used now: usernames with passwords, and fingerprints. The new system of online authentication allows users to lock/unlock their phones, log in different accounts, or shop for things just by looking directly into the front-facing camera that scans the eyes, then quickly analyzes and decodes the complex iris patterns.
The developers claim that their creation has considerable advantages over the modern mobile unlocking systems. For example, the iris is more protected than fingers and doesn't much suffer from wear and tear. It can't be broken by hackers or forgotten by a user. The iris recognition is faster and more accurate than the face one and it can be used without much need to contact with a device.