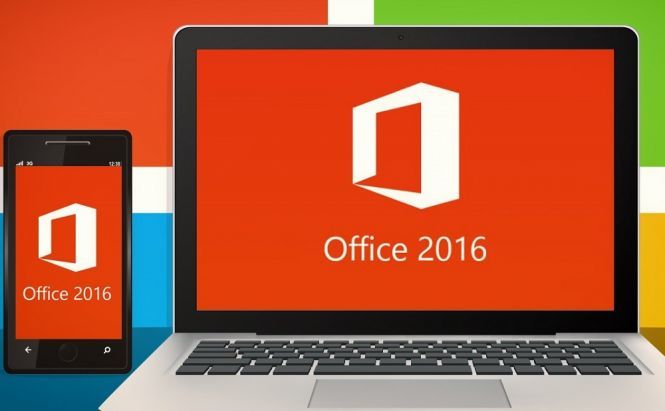 Microsoft released Office 2016 for Windows 10
Microsoft's new office suite for Windows 10 is finally out, and it's sort of neat if you forget about the price. The latest version is mainly aimed at business sector, offering capabilities for co-authoring in real time, improved search with Cortana, built-in Skype and other features for effective collaboration. The package includes Word, Power Point, Word, PowerPoint, Excel, Outlook, OneNote, Project, Visio, Access, and a new web-presentation authoring tool, Sway.
MS Office Word 2016
Real-time co-authoring is certainly the highlight of the update, which finally fills in the gap between desktop and web versions of the app, but let's have a closer look at other features. Basically, what Microsoft wants is to make users leave the app they are working with as rarely as possible. Apart from the real-time typing, Word has a Share button in the upper-right corner (Excel and PowerPoint also have it) which allows users to instantly share a file via email. Built-in Skype will help users stay in touch with the colleagues without constantly pressing Alt+Tab. Moreover, as Engadget reports, you can use this feature even with a common account, so you don't need Skype for Business. Another feature which can save you a couple of clicks is called Smart Lookup, and it allows you to search externally around the web from within Word, Excel, PowerPoint and Outlook.
Speaking of Outlook, the app received a faster search, a feature called Clutter that will observe your behavior and separate the emails you don't usually read from the important stuff by putting them in a separate folder and improved attachments. You can now attach recently used files, stored both locally and in the cloud, and if you attach a file from OneDrive, Outlook will send a link to that file and grant the addressee with the required permissions.
MS Office Outlook 2016
Tell Me is another awesome feature that makes it much easier to navigate the app. Now instead of browsing through numerous tabs in search of, say, a histogram, you can simply type-in the name of the required element into the Tell Me text box and the app will show you the most relevant elements of the interface.
There are much more interesting things that will surely make working with MS Office easier. If you want to see the whole list, check out the official announcement on Microsoft Office blog. The new apps are rolling out to Office 365 subscribers. The price for subscription starts at $69.99 per year (for professional edition). To see the whole list of subscription plans, follow the link.