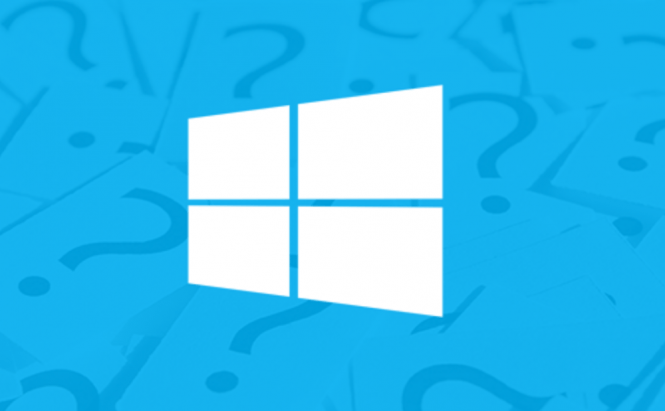 Most popular Windows 10 questions
Since it's so new, there are still many questions about Microsoft's Windows 10. While some of them are quite simple, and the answers to them could easily be found, others are a bit more subtle, and the user would need to be pretty tech-savvy in order to get the answer he or she is looking for. This is why I've decided to write a piece about the most frequent questions related to Windows 10 and the answers to them. In this article you will find out things like the operating system's price, differences between versions, common issues and means to downgrade to your previous Windows version.
How much does it cost?
Before deciding if you should upgrade or not, the first thing most people would want to know is how much it costs. If you already have a genuine version of Windows 7, 8 or 8.1, you can upgrade to Windows 10 free of any cost until August 2016. However, in case if you don't have a licensed Windows version or are using Windows XP or Vista,you will need to purchase Windows 10 from Microsoft's Store. Windows Home version will cost you $119 USD, Windows Pro build will require you to pay $199, while, if you decide to switch from Home to Pro, you will have to spend extra $99.
What's the difference between versions?
As you surely figured out from its name, Windows 10 Home is strongly-focused towards the regular, home-based customer, while Windows 10 Pro is better suited for power users and those using the operating system for their small / medium businesses. While they both provide standard features such as Cortana, Edge or virtual desktops, Windows Pro customers will enjoy a few extra functions such as the BitLocker encryption software, Group Policy Management, embedded support for Remote Desktops and access to the Windows Business Store (things that a Home user wouldn't probably need). If you don't purchase the product and choose the free upgrade, Windows 7 Starter, Home Basic, Home Premium and 8.1 will be automatically upgraded to Windows 10 Home, while Windows 7 Professional or Ultimate as well as Windows 8.1 Pro or Windows 8.1 Pro Student Edition will be upgraded to Windows 10 Pro
Can I dual-boot with an older version?
A lot of people are wondering if they can use dual-boot using the same license in case if some of their older applications don't work on Windows 10. Unfortunately, the answer to that question is no. When you upgrade to Windows 10, it automatically "uses up" (for lack of more adequate words) your original license, so the only way to legally dual-boot would be to use multiple Windows licenses on the same PC.
Will all of my already licensed applications keep working?
I might have partially already answered this question in the previous section. No, not all your older software will work on Windows 10. I suggest checking each of your (important) application's compatibility before you upgrade to Windows 10 and be especially careful with anti-virus products, as, depending on the version you have paid for, they may not be able to work correctly with Windows 10. This problem also extends to your older devices. If these no longer have updated drivers, Microsoft's latest operating system will automatically block them, so you won't be able to use them.
How to fix common upgrade-related issues
Unfortunately, nothing is perfect, and this includes Microsoft's upgrade system. I've seen a lot of people complaining about the upgrade process getting stuck along the way or simply not starting / being offered at all. Every customer who has a licensed version of Windows 7, 8 or 8.1 should have seen an icon in the lower-right corner of their screen inviting them to upgrade to Windows 10. In case if it's not there, you probably deactivated the automatic updates somewhere along the way, and you will now need to update your system manually. Perform all the available updates (you should find the Windows Updates section in the Control Panel), and the Windows 10 upgrade notification will show up. (Remember that it's not automatic, so after agreeing to upgrade to Windows 10 a compatibility check will be performed on your system, and if everything is OK, you'll be put in a waiting queue). In cases when your upgrade gets stuck (you're absolutely sure it did and not just taking a long time), you will need to redo the entire process. If the problem persists, head over to Microsoft's website, download the ISO or the USB version and perform a clean install. Lastly, upgrading to the Enterprise version of Windows 10 won't work at all, and you'll need to contact Microsoft in order to perform this operation.
Activation problems and other common issues
Activation problems are also pretty common, and Microsoft is trying to keep its activation policies as far as possible from the public, so in most cases you will need to contact them or the vendor you bought the operating system from. However, as far as I've seen, you don't need to panic and quickly call or email the company. Even though there's nothing you can do from your end in case if you encounter an activation error, it frequently happens that error gets fixed by itself if you wait a little. However, if one or at most two hours have passed, and it's still not working, contact the support.
Other problems that most experience are usually related to Chrome or their PC's connectivity. Unfortunately, there isn't too much you can do about the browser, as Google still needs to optimize its product for Windows 10. In cases when it's very slow (especially while watching videos or movies) the only thing you can do is try a different browser like Mozilla or Edge. As far as the connectivity issues go, these have always been there in every Windows version. If your laptop disconnects from the Wi-Fi and doesn't want to connect back to it (even though the router and the signal are just fine), rebooting your PC should do the trick.
I don't like it. How do I downgrade?
And lastly, the question in everyone's mind: how to downgrade to your previous Windows version in case Windows 10 didn't turn out to be what you were looking for. The first thing you should know is that if you decide to go back to an older Windows build, the sooner you do it, the better. Why? Because Windows 10 only keeps your old files, settings, preferences, etc. for a month. After that time passes, they will be automatically deleted.
The good news is that if you've decided to downgrade within one month, doing so is actually quite easy. All you have to do is open the Windows 10 Settings (from the Start Menu), go to the Update & security section, then choose Recovery, and you should see a large option named either Go Back to Windows 7 or Go Back to Windows 8. Now, just click the Get Started button and follow the steps from there.
Unfortunately, if it's been over a month, or if you somehow deleted the files from the Windows.old folder, you will no longer see the option to go back to your previous Windows version, which means you will need to perform a clean install.
And one more thing, before reverting to a previous Windows version, check out these Windows 10 tweaks and optimization settings and see if you find something that takes care of your problem.