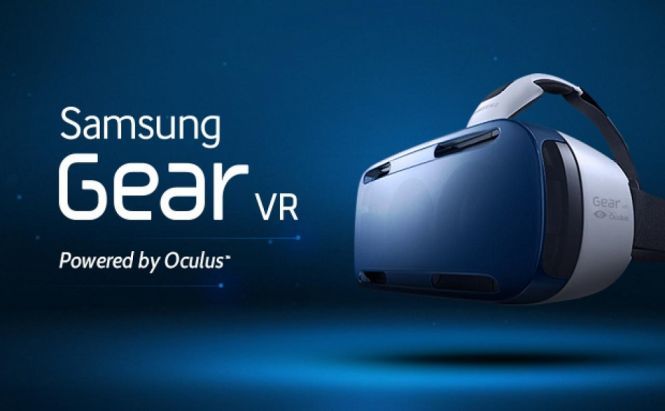 Oculus + Samsung = Gear VR
Now that the curtains are open, we can have a closer look at what the Korean manufacturer has prepared to provide a more immersive mobile gaming experience. Unlike Facebook's Oculus Rift and Sony's Project Morpheus, Gear VR is not a separately working headset - it is basically a gadget for Galaxy Note 4.
Created under the partnership between Samsung and Oculus, Gear VR is wireless and is powered by the phablet, which is placed inside and works as a screen for the headset with the lenses modifying the picture to create a virtual environment. To allow you to navigate through this environment, the device uses forehead tracking, but there are also some other control buttons. On the right side of the headset there is a touch panel, a back button and volume control buttons, while at the top of the device rests a focus controller.
It is not yet known when the headset will be available to the broad public, but according to Oculus VR Blog the so-called "Innovator Edition" packed with a number of pre-installed games and media services will be available this fall.But this is just "an early-access, beta-version of the device for developers and enthusiasts rather than a final consumer product", so the final version will probably be launched sometime in winter at best. There is still no official pricing for the gadget, but Venture Beat reports that the Gear VR (without a Galaxy Note 4, of course) will set back the enthusiasts $199. And just in case you are thinking over buying the whole 'set', you'll probably need to pay a thousand bucks, as the off-contract Note 4 is rumored to cost around $600-$800 (also no official price for now).
VIA: The Verge