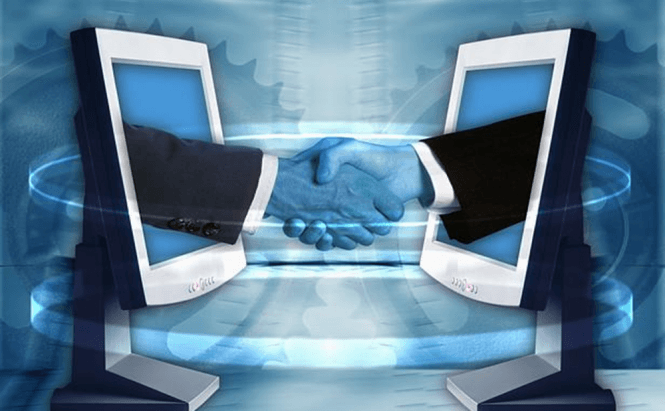 The Best Remote Desktop Applications
Being able to manage your own or someone else's computer from a distance has a lot of perks. Just think about being able to watch your favorite movies or listen to the music you have on your hard drive at home from the computer (either PC or Mac) in your office. Furthermore, instead of long talks and explanations over the phone while trying to figure out what's wrong or how to help a friend with his computer, you could simply take matter into your own hands and see the issue for yourself. These are just a few of the reasons why I've decided to make a list with several of the best remote desktop cross-platform applications that I know of.
Team Viewer
Team Viewer
Team Viewer is the most popular remote desktop application on the market and for a good reason. This tool works on Widows, Linux, OS X, Android and iOS, so you can basically use it on all your devices. The program won't only help you provide tech support, but it also comes packed with other handy features, such as wake-on-LAN, file transfer, clipboard pass-through, and even offers some conferencing and collaboration tool. What's really cool about Team Viewer is that it doesn't require too many settings and Firewall modifications, so even people who aren't that tech savvy can quickly learn how to use it. Furthermore, the application is completely free for personal use, so you have nothing to lose by trying it out.
LogMeIn
LogMeIn
LogMeIn is another truly great remote desktop tool which stands out through its versatility. This application has been around for quite a while, but unfortunately, last year, the company decided to kill off its free services and that led to a big drop in its popularity. To be totally honest, this solution is more appropriate for businesses and corporation than personal use, but it's too good to be left unmentioned. The application's features include remote printing, file transfer and files synchronization. Furthermore, the data transfer between the connected computers is encrypted, so it's also quite secure.
Mikogo
Mikogo
Mikogo is also a remote desktop tool which is mostly business-oriented, but its basic version is cheap enough to be employed for personal use. The advantages of using Mikogo include the fact that it can operate on multiple platforms, so you can use it from any of your devices, and that it's amazingly easy to install. Additional functionality includes VOIP conferencing, which is actually quite handy in remote tech support situations.
Chrome Remote Desktop
Chrome Remote Desktop
A completely free application, Chrome Remote Desktop is designed to work on Windows and OS X. This tool is basically a Chrome extension which operates through your Google account (requires you to be logged in to the same account on the target device as well). Even though it doesn't offer an extensive functionality (all you can do is remote support and access files remotely), this program is easy to operate and very fast, so it's a fairly good solution. You won't be able to stream media files with the help of this tool, so if that's what you were looking for, you should jump to the next entry.
Splashtop
Splashtop
Even though it's not that versatile, in my opinion Splashtop is the best solution if you want to stream media file remotely. This application is just what you need if you want to watch the movies from your PC on a different device. The tool works on Windows, Mac OS X, iOS and Android, can be used for free on up to 5 devices (on the same network) and what's really great is that the latency you will get is really low. Furthermore, Spalshtop can also be used for other purposes, such as remote 3D editing, remote gaming, etc.
Bomgar
Bomgar
If you're looking for security, Bomgar is right up there with the best. This business-oriented tool works on Windows, Mac, Windows Mobile, BlackBerry and Linux, so you can provide remote assistance on any device and even on servers. Its security features include automatic lock out after a number of unsuccessful attempts, IP filtering, keyboard locking, screen blanking, data encryption, multi-level authentication and auto-triggered inactivity time-outs.