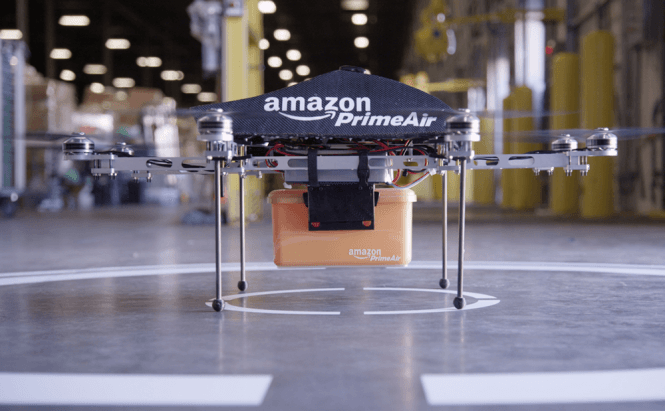 Amazon Delivery Drones Will Track Your Phone to Find You
Amazon delivery drones sound like a really cool concept, but many people have wondered what would happen if they weren't at the delivery address when the package arrived. Would the drone politely knock at the door and comeback later if nobody answers? Probably not. However, we recently got a bit of information on this subject as the company has just patented a system which allows the said drone to find your current location by tapping into your phone's GPS. This means that, if you're not in a completely remote location, Amazon will be able to deliver your package even when you're not at home. The one thing we should all bear in mind is that at the moment, this is nothing more than a concept, an idea which hasn't been put into practice, so there's no actual way of knowing if it will become a part of the drone delivery system or not.
Since we're already on the subject, I also noticed another interesting patent which could give us a clue into the inner workings of the delivery system. Amazon has patented technology which enables the drones to communicate with each other and share information about the traffic or the weather. This means that drones still in the headquarters could receive data about a fierce storm and choose a different route or even delay the delivery. Furthermore, the customer will be able to track the route of the package-carrying drone and select from a number of available drop-off points, so leaving a mysterious package in your crush's garden will be easier than ever.
Last but not least, it seems that Amazon has also prepared a wide array of drone designs and will select which one to use according to the package's weight and size, travel distance, weather conditions, etc. As interesting as this project might seem, the company still has a lot of technical obstacles as well as regulatory hurdles to bypass before the Prime Air project can become operational.