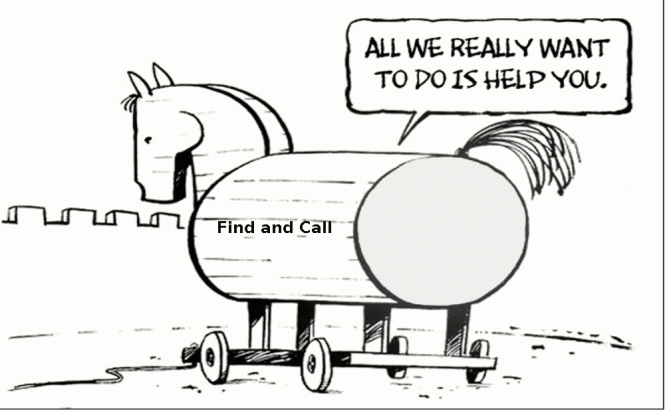 The First Trojan Infecting Apple App Store
We all are used to the fact that the Apple Store apps are totally secure. But the world changes constantly and what used to be taken for granted just a couple of days ago, may vanish forever tomorrow. And the day came when the first malicious app got into the Apple Store.
A Bit of Detail
The application is called Find and Call. This is a Russian-language app revealed as malware by the researchers at the Kaspersky lab.
At first, Find and Call was considered an SMS worm but was classified as a Trojan. The application uploaded the user's contact list to a remote server and used it to send SMS with the URL of itself to each person in the list. The spam messages claimed to be from the victim, coming as from the trusted source.
How Does it Work?
Once downloaded, Find and Call asked to register via email and cell phone number. Mind that no validation check of either information was done before proceeding. If you opted-in for 'find friends in a phone book', your address book was downloaded to a remote server without any user notification or any sign of these weird things going on right under your nose. The contact data is then used to send out spam to the user's contacts. The spam didn't look as such at the receiver's end.
What's All the Fuss About?
The discovery is very noticeable because this is the first time over the last five years since the iOS Apple App Store first launched that malware has made it through the App approval procedures. The Find and Call app has been removed from the Store due to its violation of Apple Store guidelines by unauthorized use of users' address book data, though Kaspersky claims it's still searchable for some users.
So, what can I say? If we want to get better protection from malware apps we should first of all stay alert and choose the apps to install even more carefully: The signs are that the age of the safe Apple Store is over.