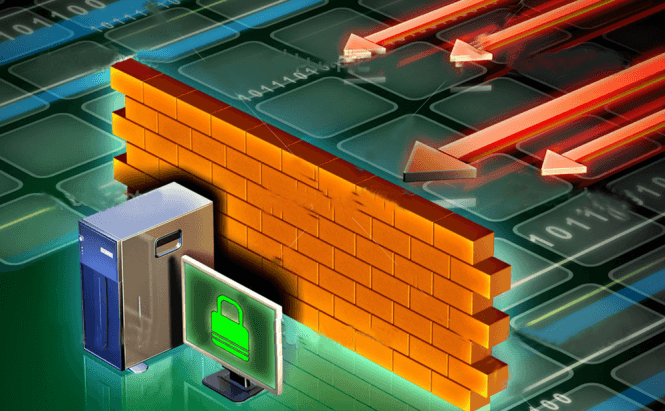 Top 5 Free Personal Firewalls to Keep Your Windows Safe
In today's Internet world, keeping your Windows safe can be pretty tricky and you need the right tools to stop hackers from gaining access to your computer. A firewall is a computer program designed to block unauthorized incoming and outgoing connections while allowing trusted program to communicate with your network or the Internet. Here you will find five of the best free personal firewalls currently on the market.
5. Outpost Firewall Free
Outpost Firewall
Part of the Outpost Free Security Suite, the Outpost Firewall Free is one of the best security solutions available. This tool is clearly the right choice if you're just learning the ropes of Internet security. The alert messages are simplified thus allowing you to easily make decisions when it comes to preventing intrusions. Another cool feature is that it can automatically notify whenever it lets an application use your Internet connection so you will quickly learn which kind of programs you can trust. On the downside, its developers also sell an Outpost Firewall Pro and a lot of useful features like automatic updates, the ability to interrupt connections or protection from key loggers are reserved for the paid version.
4. Private Firewall
Private Firewall
Private Firewall is a highly effective security solution with a host of useful features. The only reason why it didn't rank higher in this top is the fact that it isn't very user friendly. The program's interface can be a bit overwhelming and the help files aren't completely "helpful", but that's all the bad stuff that can be said about this free tool. One of the most interesting features that Private Firewall has to offer is its behavioral monitoring function which helps with registry security, the protection of your running processes and applications or the defense against zero-hour viruses and spyware. The application allows you to select between three security levels and it even comes with a few predefined profiles (Home, Office and Remote), thus allowing you to quickly adapt the firewall to the current situation of your computer.
3. TinyWall
TinyWall
TinyWall is a reliable tool designed to work together with the standard Windows firewall. What stands out about this program is the fact that it is incredibly lightweight, which means that it is a great choice for a low-end computer. The installer takes up a little more than 1MB and, while running, TinyWall uses amazingly few resource from your computer, especially when compared with almost all of the other firewalls on the market. Although it doesn't have an actual main window, the application is very easy to control and will never bother you as it doesn't feature any pop-ups. While not as customizable as others, TiniWall is a solution you should seriously consider when you are looking for firewall that will simply do its job without nagging you all the time.
2. Comodo Firewall
Comodo Firewall
This was a very close call, but based solely on personal preference I chose not to give the Comodo Firewall the first spot. This doesn't mean that the application isn't great, because it actually is. It's one of the only free tools that can actually manage to hide all your ports thus keeping them safe from any kind of attack. Furthermore, it offers other great features such as protection against buffer memory overflow attack and a sandbox which will help you contain infections generated by new applications. Although Comodo Firewall isn't known for being the most appropriate tool for inexperienced users, the latest version of the programs took some important steps in correcting that problem, making the application much more "newbie friendly".
1. ZoneAlarm Free Firewall
ZoneAlarm Free Firewall
Based on the sheer number of users, it would be impossible to make a list of the best available firewalls without including ZoneAlarm Free Firewall. This tool represents a complete security solution with a lot of unique features which make it stand out amongst its peers. One of the best things about this program is that it can connect to a huge online database (the SmartDefense Advisor) and automatically determine which program that you install should be given or denied access to the Internet. Another very interesting feature that was added to the latest version will enable the tool to scan your Facebook activity and alert you whenever it encounters some privacy concerns. Moreover, this tool's self defense capabilities are very impressive, making it almost impossible to disable through outside interference.
In conclusion, ZoneAlarm Free Firewall effectively protects your computer against a wide array of threats, it embeds great self-protection techniques and it will very rarely disturb your regular activities with annoying pop-ups. What more could you want from a firewall that comes free of any cost?