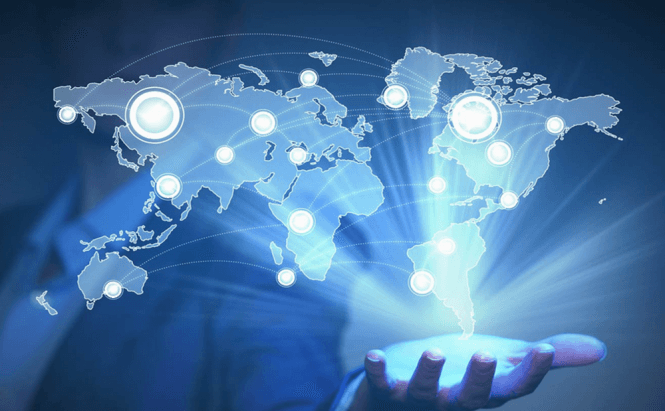 Top 5 free VPN services to protect your privacy in the Web
Using a Virtual Private Network ensures your privacy on the websites that you visit by encrypting your Internet traffic and redirecting it through a different server so that your PC doesn't appear to be the point of origin. Furthermore, a VPN that is actually worth its salt won't keep any records of your online activities so that they can't be tracked back to you. Why would people use such services? There are lots of good reasons: because a website isn't available in their country, because they live in a country that still practices censorship or simply because privacy is important to them. No matter why you think you need it, here are some of the best VPN services that won't cost you a thing.
Just Free VPN
Just Free VPN
Let's start things off with a simple solution called Just Free VPN. Unlike most of the other names to follow on the list, this VPN doesn't require an installation (as it doesn't have its own client), but instead needs you to manually set it up (which isn't that difficult). There are a few limitations to this service, such as the facts that you can only mask your address as being from the US, UK or Canada, or that you cannot actually choose the IP you want to use, but that's not really a big problem. The one thing I didn't like is that the download speed isn't that great (just somewhere around 0.7 Mbps), and the latency is a bit high (113 ms). To get detailed instructions about how to setup the service, click on this link. (The user names and passwords they are referring to can be found on the home page of the service).
SecurityKiss
SecurityKiss
SecurityKiss is a pretty popular VPN solution, as it offers a reliable way to hide your IP and bypass your regional limitations. This service has its own downloadable client, so connecting to it is rather easy, and offers a pretty decent browsing speed. Furthermore, the list of servers to choose from is broader than the one offered by the previous one, and that's also pretty good. What you may not like is that if you choose the free version of the service, you only get 300 MB of data traffic and if you want more you will have to pay or choose a different VPN.
CyberGhost
CyberGhost
CyberGhost used to be one of my favorite VPN solutions (until I found Hotspot Shield). The service has one free membership plan and two premium versions, but the paid ones only offer improved browsing speeds and some extra servers, so you don't have to pay anything if you don't want to. When I tried it out, the download speed was quite OK at approximately 1 MB/s, and the latency was quite good at 36 ms. This VPN service also works on other platforms such Android, iOS, Mac or Linux and, in case you want your privacy to be absolute, it accepts bitcoins as payment for its premium memberships.
Hotspot Shield
Hotspot Shield
Hotspot Shield is the VPN I use whenever I need to access content restricted in my country. This service is user-friendly, reliable and offers a wide range of servers to choose from. Another great thing is that its free version doesn't actually have caps or limitations, the only disadvantage being the in-app ads which, I'll admit, can get pretty annoying after a while. Furthermore, what most people like about it is that when you use Hotspot Shield (unlike with many other services) it's very easy to tell when you're browsing through it or through your regular Internet connection. (As a small piece of advice, as far as I've heard (I didn't test it out myself), in case you use it with Firefox, there's an add-on named NoScript which will remove the ads from the free membership.
VPNBook
VPNBook
Last on our list is a pretty cool service called VPNBook. This VPN is a bit harder to setup than the previous ones but the advantage is that you don't have signup for its services so there won't be any traces leading back to you. What most people like about it is that there are no limitations or caps even if you don't donate a single cent. However, being totally honest, I must admit that I'm not completely sure about how secure this service actually is as its description of the encryption techniques it employs sounded a bit shady to me. In case you decide to use it, the service features a step-by-step photo tutorial about how to set it up which will come in very handy.
Bonus Content
Just in case you need an extra reason to use a VPN or if (like me) you're tired of those know-it-alls who say that only those who commit illegal activities need to hide, perform a simple experiment: use the query 'what's my IP" (without quotes) in Google and press Enter. On the top of the results page you should see your real IP address. Now perform another Google search for that address (just copy and paste the series of number) and if you look through the first few results you will be able to find information such as your name, city, and (depending on the provider / website you're using) even you're phone number, email address, home address, etc. Now that you see how easy it is to obtain IP data, think how OK you are with the fact that anyone on the Internet can find out your name, where you're from, etc.