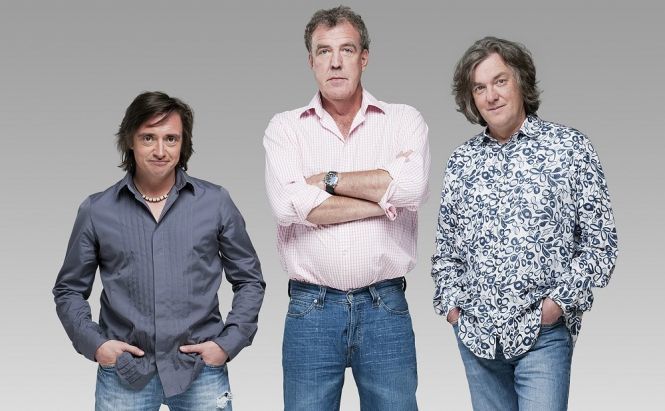 Top Gear Guys are Back on Amazon Prime
It has been months after BBC refused to sign the new contract with one of the Top Gear presenters, Jeremy Clarkson, due to a fracas with one of the producers. His colleagues, James May, Richard Hammond and Andy Wilman (former producer of the show) refused to continue their work without Clarkson. Since then, ITV, Netflix and Amazon have been struggling to get the guys sign a contract. The latter succeeded, and by 2016 Amazon Prime subscribers will be able to see the new motoring show from the original creators of Top Gear.
As the Top Gear brand still belongs to BBC, the new name of the show is yet unknown. However, the photo uploaded to amazonvideouk has a #Drive2Prime hashtag, so that may be a sort of codename for the moment. According to The Guardian, the crew signed a contract for three seasons, and the work on the first series will start next month. The show will be available next year exclusively to Amazon Prime TV subscribers (you can see the whole list of Prime TV shows here).
The contract is a very important step for Amazon's streaming service, which will surely help the company gain appeal to a larger smart TV audience and give a solid advantage over its chief rival – Netflix. If you wish to learn more about Amazon Prime, visit the official website.