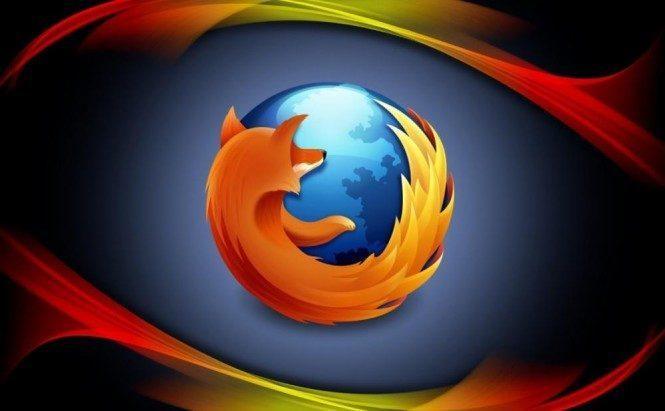 10 Most Interesting Firefox Add-Ons
Nowadays, having passed through a long way of development, Firefox has become one of the most popular browsers in the world. No matter how good it is already, there is a way to make it better for you personally: via Add-On installation.
There already exist more than 10 000 Add-Ons for Firefox for you to enjoy. Unfortunately, the size of the article is limited and it is impossible to have a look at all of them, so lets pay attention to those, which can be called the most interesting or useful ones.
All Add-Ons can be divided into two groups: those, which require the browser restart and those, which work right after the installation without delay. Let's talk about them separately.
1. The No-Restart Group
These five can be installed and used right on the fly. In the Firefox Add-On library they are marked with "NO RESTART" marker.
Adblock Plus
This extension was created with the purpose of blocking annoying advertisements in your browser. By default it blocks all adds, but there is an option to let non-intrusive ones to pass through. The high level of blocking, and the "white-list" function namely, were created with the aim to support the sites with good advertising techniques, and to encourage other sites to follow the strategy.
This Add-On can be considered among the most useful ones, for the reason of making the Internet experience better and less irritating.
Self-Destructing Cookies
Self-Destructing Cookies Extension
You might be well aware of the fact that sites leave cookies, tracking your activity, which are stored for future use. Of course, this can be blocked to some extent, but not completely. This Add-On helps you to get rid of the session cookies right when you close the tab with the site. It will work nicely in combination with the first one, Adblock Plus.
Capture & Print
A nice Add-On that eases the process of browser page printing. We seldom need the whole page, more often we are interested in a certain part of it. Capture & Print allows to send the selected area directly to printer or save the image on your desktop. It works easier and faster than the Print Screen button, but, unfortunately, only within the browser.
Word Count Tool
Word Count Tool
A nice supporting tool, which allows to know the number of words in the selected part of a text quickly and without extra mouse moves or clicks. Short information is provided at the bottom of the browser's window and the detailed one can be accessed through the right mouse button click. Writers and web content managers might find this one handy.
Simple Highlighter
Simple Highlighter
A very useful tool for online reading activity. Simple Highlighter provides an easy way to mark where you've stopped reading the page. You can use yellow or red marker, bold style or hide the selected text behind the black field. You may rightfully say that text selection can be used for the same purposes, but if someone accidentally clicks a mouse button (your cat for example) you lose the selection, which served as a marker. For this reason Simple Highlighter is very helpful. It won't, definitely, be used very often, but as an Add-On doesn't occupy a lot of space, it deserves to be installed.
2. The Restart Group
Prepare to restart your browser, after you install these Add-Ons.
DoNotTrackMe: Online Privacy Protection
DoNotTrackMe Introduction
Do Not Track feature provides you with safer browsing, blocking the access to your private data for sites, ads, etc. The DNTMe tool will work nicely in combination with Adblock Plus, Self-Destructive Cookies and WOT-Safe Surfing. It is a must-have for those, who pay a lot of attention to privacy.
WOT-Safe Surfing
WOT Safe Surfing
The abbreviation WOT, used in the name of the Add-On, stands for Web of Trust. This one is similar to Google's site reliability rating. The information for WOT is collected from users' reviews and ratings. The marker of corresponding color(red for bad, green for trustworthy, etc.) is shown near the site link in the provided search results. Thus you see how good the site is before you enter it. Useful, isn't it?
Turn Off the Lights
Turn Off the Lights in Action
This Add-On is more for fun and your comfort. If you watch a lot of videos online you will like this tool, as it fades the background, bringing the video into the focus. It has various options to be applied like not filling background with color, but with an image instead, customize the color and its opacity, or set the atmosphere lighting. It is the one to be tried out.
Space Next
If you are accustomed to the use of hot keys in your browser, you know that pressing the space bar scrolls the page down for you. This Add-On brings a fresh use for the button, providing you with an Opera-like experience, when, upon reaching the bottom of the current webpage, the pressing of the space moves you to the next page. This saves time and effort, as you do not have to use your mouse to continue reading a multi-page web document.
ColorfulTabs
Colorful Tabs
This Add-On seems to be created for those, who enjoy the bright colors in their life, as it colors each tab into a different color, making them easy to distinguish. It is fun on the one hand, and irritating on the other, as it is easy to get tired of so many colors in front of your eyes. Still, it seems quite a nice tool to lift your mood on a gray winter or autumn day.
These ten additions for Firefox will help you protect your privacy, ease some of the tasks and bring a bit of joy into your Internet experience. If you have any favorites among the Firefox Add-Ons, not included in our list, please share your experience in comments.