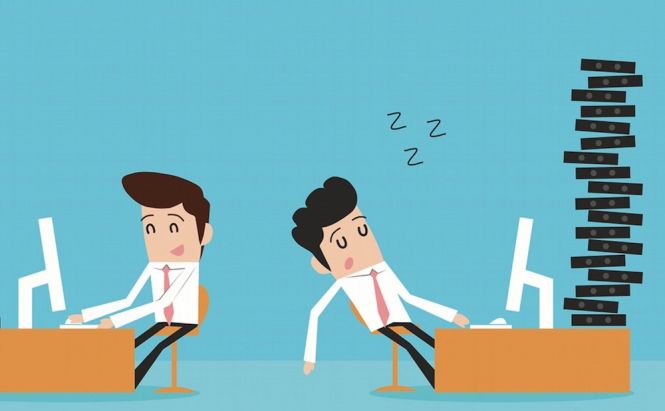 4 productivity tools that include game mechanics
Recent studies have revealed that you can increase your overall commitment to completing your assignments by combining game mechanics with your daily activities. Many app developers started gamifying their productivity programs in order to stimulate their users to finish their daily tasks before deadlines. Here you have 4 examples of Android and iOS applications that put the fun factor in concluding your every day chores.
The Email Game is a fun Web app that puts your email sorting speed to the test and works with Gmail and various Google tools. After you log in to your personal Gmail account, The Email Game starts fetching the first 30 messages from your Inbox, one by one. Your goal is to decide what to do with the email (reply, delete, forward, etc.) before you run out of time. The final score depends on the amount of good and bad decisions you make while sorting your messages (deleting and skipping emails are bad decisions).
Another fun productivity tool is the Challenge Accepted Web-based app. The utility transforms your to-do lists into sets of quests and turns you into a brave adventurer. Like in many role-playing games, you can choose a name for your character, class, skills, and many others. This app is still in beta and you can find all the information regarding quests and "gameplay" on the homepage of the developer.
Habitica is an app that also gives you access to role-playing kind of game that helps you complete your daily tasks. Like in Challenge Accepted, you can level-up your avatar by finishing the tasks from your to-do lists. It's fun and nicely-designed and can be installed on Android and iOS devices.
Last but not least, you have Productivity Challenge Timer, a productivity tool where you loose or earn ranks depending on your performance. The interesting part about this app is that it really motivates you to complete your tasks as it doesn't offer you an option to take breaks (the shortest work session you can set is 10 minutes) and recognize weekends or holidays. This app is definitely my favorite one.
If you're interested in reading about other productivity tools, you should check these stories: "Google's productivity tools now let you save files offline" or "Microsoft introduces a wealth of new features to OneNote".