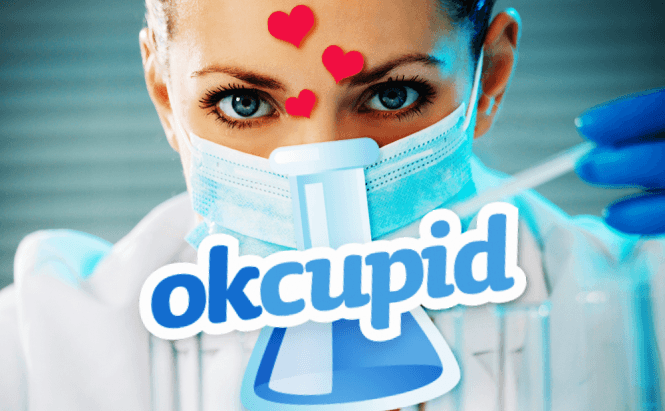 70,000 OkCupid users shocked when their data appeared online
Dating sites are useful in their own way or they wouldn't be as successful as they are, but a lot of times, the privacy of their users hasn't safeguarded as well as it should be. I think we all remember last year's huge scandal regarding the Ashley Madison's extra-conjugal affairs website, when the private data of 37 million people was hacked, then leaked on the Internet. Now, OkCupid is in turmoil as social scientists have published private details about 70,000 of the service's users.
According to a publication named Vox, a group of Danish social scientists have posted the private data of 70,000 OkCupid users without asking for consent from the people in question or from the dating service. In case you're not familiar with the topic, in order to become a registered user of OkCupid you would need to provide a number of personal details such as your name, age, location, gender, religion, location, character traits and even answer a few sensitive questions. While the scientists didn't leak the users' real names, they published pretty much everything else, making it relatively easy to guess who a profile belongs to. The information was published on a public forum where researchers usually share raw data, named Open Science Framework.
The scientists didn't notify the OkCupid service or the users about publishing the data, so both parties were understandably appalled when the news has finally reached them. The dating site's immediate response was that the researchers didn't only break the service's terms of use, but that their actions also went against the Computer Fraud and Abuse Act. Unfortunately, the response that came from the Danish scientists was just as shocking as the rest of this story: "Some may object to the ethics of gathering and releasing this data. [...] However, all the data found in the dataset are or were already publicly available, so releasing this dataset merely presents it in a more useful form."
At the moment, this is all the information we have, so we don't know yet if OkCupid's user profiles were actually publicly available and as easy to obtain as this incident suggests. The service stated that it's exploring its legal actions and I will notify you about any relevant updates. In the meantime, if you're getting sick of all these privacy-related incidents, you might want to take a look at our previous guide: "How To Make Yourself Disappear From The Internet".