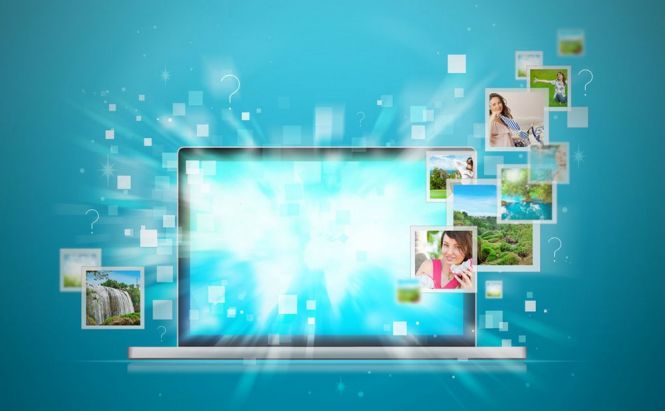 Free your photos of EXIF
Do you know that your photos may contain hidden information named EXIF? This abbreviation stands for Exchangeable Image File Format. EXIF usually displays the GPS coordinates of your shot location, the date and time when it was taken, camera information, and so on. Digital cameras and smartphone cameras add such metadata to photos while creating them. The software tools may later update it, so everybody can also learn what program was used to edit a certain photo.
This type of metadata [EXIF] can be useful. However, you may consider this information sensitive and prefer to remove it from your photos before sharing them online. In today's article I will show you how to view and remove your EXIF data and how to turn off the geolocation recording on Android and iOS devices.
Windows
Windows has a built-in method for viewing and editing EXIF data. Just open Windows Explorer and right-click on a photo, then select Properties. The Details tab will allow you to add and edit the metadata of a chosen pic. If you want to remove the metadata completely, click on Remove Properties and Personal Information at the bottom of the tab. After that, you have two options: either you create a copy of the original photo and delete all the possible properties from the current file or you remove only selected properties without copying the file itself.
There is no need to use a standalone program on Windows OS to free your photos of EXIF: you may be easily satisfied by the default means. However, if you have some favorite software solutions for PC, you may share them in the comments below.
OS X
So far, so good - but what about the Mac OS users? Here, you can only remove the location data from your photos in the Preview mode. Open your photo, select Tools → Show Inspector (use Command + I alternatively), select the GPS tab and click on Remove Location Info at the bottom.
Preferences
But EXIF contains much more information than just the location data. To completely get rid of EXIF on your photos, you will need to use a third-party program. My recommendation is ImageOptim: it's free and really intuitive. One important aspect you should bear in mind when using ImageOptim is that it instantly removes metadata and saves your photos, so if you want to preserve it for personal reasons, you need to make copies by yourself.
Once you have finished studying the program preferences and have made the desired adjustments, you drag your photos into the ImageOptim window and, as I've already said, your photo EXIF metadata immediately and automatically vanishes: no buttons to worry about.
Cross-platform
In order to make your choice of software tools wider, I also advise two cross-platform utilities to totally remove EXIF from your photos. Both on Windows and Mac operating systems you may install XnView (Windows version, Mac version) or EXIF Purge. The programs offer a valuable set of features and are easy to manage.
Android and iOS
Smartphone owners who also take photos with the help of their devices can disable the GPS tagging in the Settings menu. For example, in Android 5.0 Lollipop: start the Camera app, open Options and tap on the Settings gear. In the appeared window, turn off the Save Location option. On iOS devices, open your Settings and find the Privacy menu item. Then, go to Location Services → Camera. Make sure the Never option is selected in the Allow Location Access category.
Now, when you have read this article and probably reached a new level of photography understanding, you might be interested in studying the best tools to organize and manage your photos on Mac or the best free editors to blur your photos on PC. Hope, smartphone owners will find the article about 5 mobile apps for a photographer useful as well.