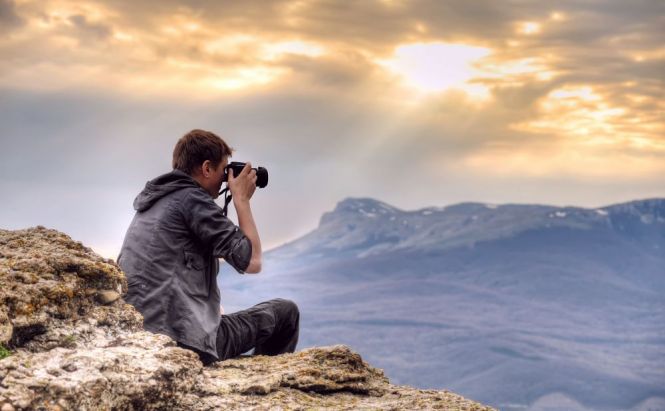 5 mobile apps for a photographer
A smartphone has become a powerful tool for a photographer due to a vast collection of related applications available. There are apps for camera improvement, photo sharing, heavy editing that expand your mobile photography capabilities; but this article is about the apps that help you optimize your work and enhance your productivity if you are a professional photographer. Study the set if you are ready to take yourself to a new level.
PlanIt! Photographes
PlanIt! Photographers
PlanIt! Photographers has acquired its name for being a perfect planning solution for landscape photographers and those who are interested in night and city photography. The app helps you find a natural source of light depending on key factors like landscape peculiarities or location, allows you to set the optimum lighting parameters for different photo-shooting devices, and displays much specific information to pre-visualize the scene in combination with the ground subjects and the celestial objects such as the Sun, the Moon, Stars, Star-trails, and Milky Way. The Pro version unlocks more options for real professionals.
Price: $5.99
Available on Android and iOS
The Photographer's Ephemeris (TPE)
The Photographer's Ephemeris (TPE)
The Photographer's Ephemeris is a powerful tool that is also designed to assist in choosing the perfect time and location for shooting outdoors. Its map-based approach easily helps you plan a photo shoot at any place on the planet. The app shows the azimuth of the Sun or the Moon, the sunrise / sunset time, the shades length, the weather forecast for any future destination. All calculations within TPE are accurate and illustrative, so you will definitely enjoy using this app and making stunning urban-scenes photos in natural light.
Price: $8.99
Available on Android and iOS
Easy Release
Easy Release
When there is a model or someone's personal property in your photo, you may need to obtain the official permission to use that photo on a commercial basis, which is usually received through the document called model release (photo stock libraries may also require it for publishing your photos). Easy Release replaces the inconvenience of dealing with paper forms and contracts with a slick, streamlined app. It allows you to build a document in PDF and ask your model to apply the signature simply electronically.
Price: $9.99
Available on Android and iOS
Posing App
Posing App
This easy-to-use app comes in handy for those inexperienced photographers and models who don't know how to pose or have already run out of ideas. The database of Posing App comes to the rescue and offers a great number of poses either for one person or a group. All poses fall into various categories such as Children, Women, Men, Glamor, Wedding, Couples, etc. Moreover, the tips & tricks section pleases user with detailed and sufficient information on photography topics.
Price: $2.99
Available on Android and iOS
Do Camera by IFTTT
Do Camera by IFTTT
IFTTT ('If This Than That') is a service that enables you to create so-called recipes or scripts in order to connect some of your favorite apps. For example, if you wish to automatically save an Instagram photo that gets your like in your Dropbox folder, you write an easy script for it and that's it. And, as you may guess, the app Do Camera by IFTTT is designed to connect your iPhone or Android camera with lots of services, social networks accounts, and applications. Working with Do Camera you save your time and minimize your efforts.
Price: free
Available on Android and iOS
Now, when the best photographs are taken and synchronized with the most useful applications, you might want to edit them. Here is set of the best free photo apps you might be interested in.