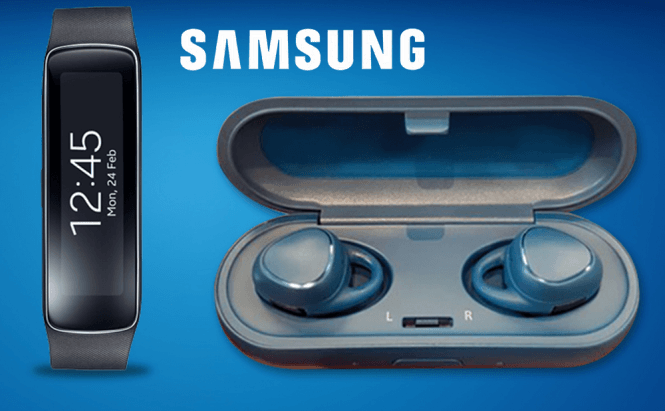 Check out Samsung's new Gear Fit bracelet and IconX earbuds
Samsung's venture into wearable fitness devices is far from over. The company has just unveiled two new gadgets specifically designed for those who strive to stay in shape: an upgraded Gear Fit wristband and IconX, the wireless earbuds. The activity tracker will hit the stores on June 10 and will have a price tag of $179 while the earbuds will become available to the general public in the third quarter of this year and they will retail for the rather expensive price of $199.
Let's start out with IconX as this is the more interesting product, in my opinion. What's really cool about these earbuds is that they are completely wireless, so they won't bother you in any way while you're exercising. However, they do have a major disadvantage: since they're wireless, each one requires an individual battery and this means poor battery life. According to Samsung, the IconX buds only have about an hour and half of autonomy, which is quite bad, especially when you decide to charge $200 for them. Additional features include embedded heart-monitoring capabilities, the ability to track distance and speed, 4GB of storage space and wireless charging. Unfortunately, I didn't test them out myself, but those who had the opportunity reported that the sound is not that great and that's another big drawback.
Gear Fit 2 and IconX
As far as the Fit 2 activity tracker goes, the first thing that everybody noticed is that it's a lot more comfortable than its predecessor mostly due to the more curved 1.5-inch Super AMOLED display. The other big improvement is the battery life which now lasts to up to four days per charge. Other than that, the fitness band embeds a GPS, a heart-rate monitor, sleep tracking capabilities and 4 GB of storage space. The Gear Fit 2 will work with devices powered by Android 4.4 or newer versions of the operating system.
If you're a fan of Samsung-made products, you should also check out the company's Gear 360 camera or the Iofit smart shoe.