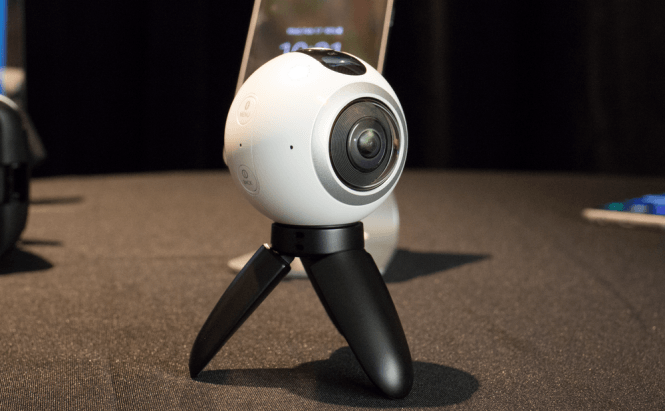 Samsung's Gear 360 camera to launch in two days
After first unveiling the Gear 360 camera two months ago at Mobile World Conference, Samsung has just announced that the device will hit the markets this weekend in some "select countries", which don't include the United States. In Europe, the camera will be priced at €350 (around $400), which is quite affordable when you think about the amazing recording possibilities that it offers and how expensive cameras of this kind are in general.
Samsung Gear 360
If you want more details about it, the camera is capable of recording 360-degree videos at a 4K resolution and works great with Samsung's mobile devices as well as with the Gear VR headset. The Gear 360 cam embeds two fisheye F2.0 lenses that can capture 30 megapixel photos and comes with a 128 GB MicroSD card that will allow you to save up to 140 minutes of video capture. If you have an S7 or an S7 Edge device, you can preview your video captures in real time and even send them to your phone via WiFi to view them in 2D as if they were regular videos.
Unlike Nokia's OZO camera or Facebook's Surround 360, the Samsung Gear 360 camera is quite small, but also a lot more affordable. Furthermore, the fact that you can easily pair it up with some of your other Samsung-made devices means that it's a lot easier for you to enjoy your recordings and that's a big step forward. Lastly, the camera also provides an easy way for you to share your 360-degree videos on platforms that support this kind of content such as YouTube or Facebook.