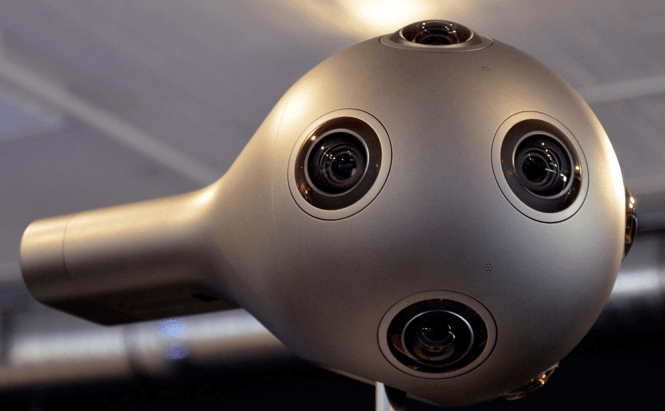 Nokia values its 360 degrees Ozo camera at $60,000
About four months ago, Nokia announced a stunning 360-degree video recording camera, but as my colleague Sam stated at the time, the company kept several important details away from the public. Now, the Finish manufacturer has finally decided to tell us everything there is to know about their awesome Ozo camera. Let's start out with the answer to everyone's question: the gadget will cost a whooping $60,000 USD, so it's definitely designed for professional video makers. Additionally, the product will start shipping out in the first quarter of 2016, but we don't have an exact date just yet.
Ozo
Ozo will capture images using eight 2K by 2K cameras, so the quality of the videos will be absolutely astounding. The camera has a storage capacity of 500 GB, which is sufficient to store approximately 45 minutes of footage. If you need additional space, you will need to pay extra $2,500 for each 500 GB flash storage module. In case you're interested, you can also buy a docking station that offers battery recharging and media transferring features, in this case get ready to pay additional $1,500.
If you have the money and the desire to make such an acquisition, all you need to do is to head over to Ozo's webpage and preorder the product. Just so you know, you need to make a $5,000 downpayment to secure one of the cameras that will be shipping out during the first wave. Also, at the time I'm writing this story, the web store isn't functional, but Nokia is working on it and, hopefully, the issue will be resolved soon.
To be perfectly honest, after seeing how much Ozo costs, I can't wait to find out how much Samsung will ask for its upcoming Project Beyond camera, as I'm sure that it's not going to be cheap (read affordable) either.