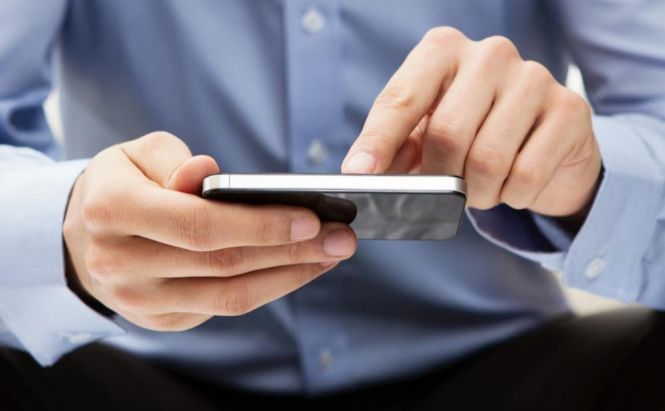 5 Things You Should Know to Pick Up The Right Smartphone
With a dizzying array of smart devices all screaming for your attention, purchasing the right smartphone all the more feels like an endless maze. After all, you two are going to do so many things together: capture tons of photos and videos, surf the Internet and social networks, and...oh yeah, make numerous phone calls. So, to get your money's worth and pick up a 'dreamgadget', we offer you to check out these main things before getting a new smartphone.
Operating System and Apps
However you slice it, the top three Operating Systems most consumers put above are Google's Android, Apple's iOS, and Microsoft's Windows Phone.
With the lion's share of the market and wider hardware options, Google's OS is apparently the most customizable platform of the lot. Being much more open than its competitors, Android lets smartphone manufacturers easily innovate on top of Google's software and thus maximize efficiency of their products. Still, it must be owned, that while we like Android for its flexibility, some interfaces could be really confusing and somewhat cluttered compared with the polished look of Apple's handsets. More than that, even with the highest number of apps available on the Play Store, iOS App Store tends to get all the hot apps and games first.
Android vs iOS
Another mentioned operating system, Windows Phone, is still evolving and lags behind iOS and Android both in terms of apps and number of sales. The platform features a dynamic interface with Live Tiles, includes Xbox games, supports Office and Outlook integration, and represents, in large part, Nokia's well-received Lumia phones that are arguably the best camera phones on the market today.
Internal Storage
Given that we all tend to store everything from multimedia files to heavy apps on our smartphones, it would be better if you opt for a device having at least 2GB of internal storage with a provision for expansion through a microSD card. Why is this so important? Trust me, even if you carry all your sensitive data on memory sticks, sufficient internal storage capacity of a handset apparently implies nice and smooth working experience with your 'tech brain'.
Hardware Configuration
A smartphone processor is the brain of the device and accordingly determines how fast it can multitask and perform all basic functions. Actually, processing power is the most essential factor you must consider when choosing a good smartphone. Since if you heedlessly pick up a handset with a low-end processor, face up to the fact it will constantly get stuck while heavy use. So, go for Dual Core processor, for instance, which means two processors instead of one and, alongside this, an improved phone speed and smoother performance.
Processor is the brain of the device
The amount of system memory is another factor that has a significant influence on how well your device works. Most of the today's smartphones offer from 2GB to 3GB of RAM (Random Access Memory) which is indeed enough for a handset not to hang while playing high definition games or other like stuff.
Camera Power
Can't enjoy your food without a photo shoot? Have no notion how to avoid bathroom selfies? Then, the camera for you is one of those options that may tilt the scales in favor of or against a particular smartphone. Although most handsets nowadays come at least with a 5-MP camera, the number of megapixels isn't actually the sole criteria. Think, for instance, of the optical zoom feature: a low MP camera that offers optical image stabilization could be much better than that with higher megapixels, but lacking optical zoom. Color reproduction, resolution, photo effects&filters - look for camera features that you'll actually use and don't go to expense, if you don't really need this.
Battery Life
Power hunger is the most disappointing flaw of today's pocket-sized computers. In fact, the more functionality a smartphone comprises, the sooner it runs out of juice and requires frequent charges putting you in a rather difficult situation. So, before acquiring a smartphone, take a deeper look at its battery capacity, and the closer it gets to 3,000 mAh (milliamp hours) — or above the better.