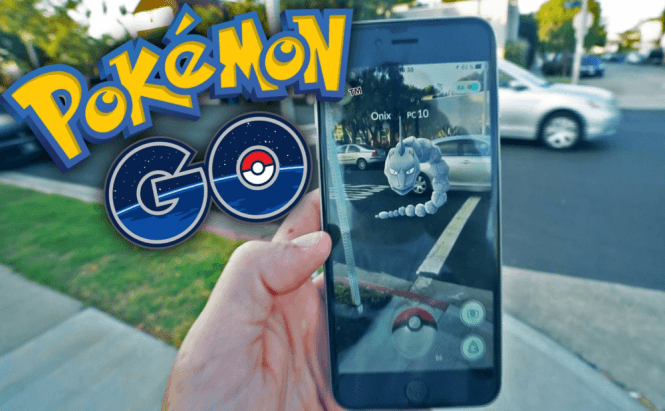 Pokemon GO changes reality
Get your own collection of Pokemons you can ''train'' any time you want. Earlier, Pokemon games have been limited to card games, today the monsters come to our life and emerge from different places, corners, cafes. The gameplay is limited only by your free time and the phone battery charge. The game unites the virtual reality with the actual reality. The game uses Google Maps, Internet data, and phone/tablet camera which make the game a part of the real life.
How to catch a Pokemon?
When you find a Pokemon, it appears in the middle of the smartphone screen. It waits for you to start trying to catch and tame it. To win a green Pokemon battle, you need to find a creature and to swipe the Poke Ball toward the Pokemon. That's it. Easy as a pie. Once you caught the first Pokemon, you can study its characteristics: health, attack and score points.
When you get to the fifth level in the game, you will be able to occupy virtual towers on the map to put a Pokemon in them and repel the attacks of other Pokémons, or you can grab other players' towers.
What is the point of the game? There are over 174 Pokemons. You have to collect them all. As it's almost impossible, you can exchange them with other players and, of course, you can purchase items in the shop.
You can join a group, walk around together, communivcate, and catch Pokemons. The game motivates players to visit familiar places and places of interest, climb hills, swim over rivers, in search of adventure and Pokemons, or visit a cafe.
Pokemon Go shows a new perspective for the game development. It helps to find new friends and discover new places, which is extremely useful for anyone. If you want to become a part of this Pokemon community, you are welcome to read why Pokemon Go wants full access to your Google account on iOS and why you should be cautious of unofficial version of Pokemon Go.