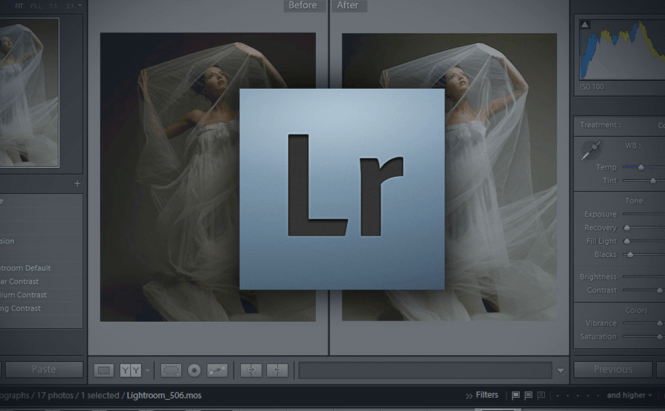 Adobe's Lightroom for iOS improved with RAW file support
Adobe has just updated both mobile versions of Lightroom, but iOS users are the ones who will have the most to gain from the update as the company decided to give them the top two most requested features: support for RAW files and local adjustments. On the other side, Android users now have full manual control over the camera exposure and focus. Lightroom for iOS version 2.4 and Lightroom for Android version 2.1 are both already available on the respective stores.
iOS
Lightroom for iOS 2.4 can work with RAW images, which means that the mobile application now provides the same RAW editing capabilities as the desktop version. The company even went as far as working with a 50-megapixel Canon 5DS image on iPhone 6 and the app passed the test with flying colors. Additionally, the latest version of the app also provides several linear and radial selection tools, which allow the users to perform local adjustments on the go. Lastly, you can also save a lot of time by using hotkeys if you decide to plug a keyboard into your iPad.
Android
The Android update isn't as significant as the iOS one, but it's still better than nothing. Lightroom for Android version 2.1 adds Pro camera features providing the users with full manual control over the exposure and focus. Moreover, the Lightroom Camera is now easier to access as you no longer need to launch the app first and you can save full-resolution files, even if you don't store them locally.
If you're a photography aficionado, you might also want to read "Best smartphones for photo-enthusiasts" or "5 mobile apps for a photographer".