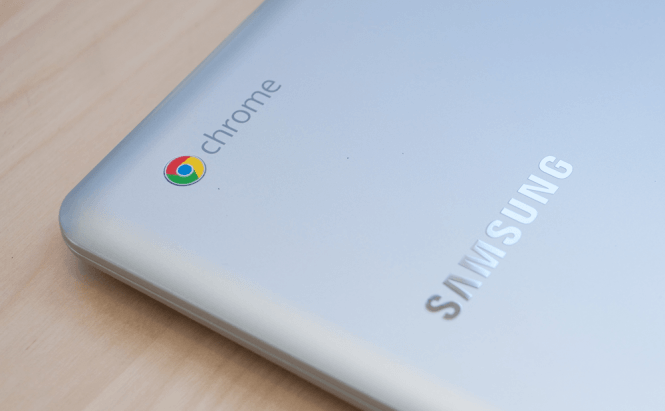 All You Need To Know About Chromebooks
In case you are wondering what Chromebooks are, I will try to explain it the best I can. Powered by Chrome OS, a Chromebook is a kind of PC (generally a laptop) designed specifically for Internet browsing. These computers mostly rely on cloud storage, so if you are Internet-addicted and hoarding stuff isn't one of your flaws, Chromebooks may be the perfect solution for you.
Although the term is pretty much self-descriptive, I will tell you that Chrome OS is an operating system centered around the Chrome browser. Probably one of its most important qualities is the incredibly short time required to boot. It's incomparably faster than Windows, Mac or Linux and there's even a significant speed difference between Chrome OS and other operating systems designed on the same principle, such as Joli OS.
Chrome OS
Who will benefit from Chrome OS? The users who only use their computers for navigating the Internet (E-mail, News, Social Networks, Media Sharing, etc.) and document editing. Basically, the entire operating system is a web browser which also embeds useful apps such as Google Maps or Google Docs. Furthermore, you also have access to downloadable apps from the Google Play Store, which will help increase Chrome OS functionality.
Chromebooks are built for amazing booting speed. To that end, they encase a SSD (Solid Stat Drive) which is significantly faster and more reliable than a regular hard-disk. However, their entire concept is based on a small number of applications so their storage capacity is incredibly low in comparison with today's HDDs. In order to compensate it, Chromebooks come with various Google Drive cloud storage packages to provide you with the room required to keep regular files such as video, music, photos, documents, etc.
The good thing about this cloud storage-based system is that you are less predisposed to ruining your operating system with malware (since your files and the OS are kept separately). Furthermore, another plus is that you can easily access your files from any other computer or mobile device. However, I'm not a big fan of keeping personal stuff on cloud storage (ask Hollywood celebs why), so the small physical disk space may prove to be a huge disadvantage.
Chrome OS 2
A lot of Chromebook models embed touch screen functionality so you may not necessarily need your mouse / touchpad to perform simple operations. Another plus is that Google is a huge company with a lot of developers so you will surely find a host of handy or fun apps that you can download. Furthermore, the laptop / notebook versions have a longer active use time (unplugged from the power outlet) than regular ones.
There are a lot of things I don't like about Chromebooks, but that might be because I'm a gamer at heart and I can't imagine a computer on which you can't play "serious" games. The biggest disadvantage of the Chrome OS-based computer is that they aren't available to everyone. Basically only US citizens can purchase any Chromebook version they want. Some models aren't restricted to the US, but they can be acquired only from a handful of countries. Another minus is that the embedded processors aren't designed for performance, but instead focus more on low power consumption and low prices. Lastly, some Chromebook models are built to work only with wireless Internet or Verzion LTE.
Honestly, when I first saw them, I completely disliked the Chromebooks, but after looking a little bit more into the matter, I got to see that they could actually make a great computer for a lot of people. To be fair, I would only buy one as a second computer that I can drag around with me, but that's just my opinion. The great thing is that most of the models are really affordable, so using them as an alternative solution may really be a good idea.
Which models should you buy? Here are the ones I liked best of all and the one that I didn't appreciate at all:
Samsung Chromebook
Samsung Chromebook
One of the medium budget models, the Samsung Chromebook has a few features that really caught my eye. This laptop offers 6.5 hours of active use after it has been unplugged from the power outlet. As it was designed to stay cool from the get-go, it doesn't require a fan, so it won't make the humming noise that computer users have become so used to hearing. This model sports an 11.6 inch display, is extremely portable as it weighs only 2.42 lbs (1.1 kg) and offers decent performance. Its price starts at $249 or $329 if you want 3G connectivity.
Acer C720
Acer C720
The best thing about this Chromebook is that its price starts with just $199. Available in several countries (actually a wide array judging by the average Chromebook availability area), this model offers 8.5 hours of active use and weighs only 2.76 lbs (1.5 kg). Though its performance level seems to be mediocre, its amazingly low cost makes Acer C720 a great choice.
Chromebook Pixel
Chromebook Pixel
Google high-end Chromebook is actually the model that I liked the least. Don't get me wrong, it's indeed better than all the rest but the difference in performance (i5 and 32GB SSD) hardly justifies the price difference. Furthermore, its main selling point is 4.3 million pixels which will make the display image clearer and visible even from wide angles. Are you kidding me? It's a 13-inch screen where you can't perform advanced graphic editing, or play games with high requirements, so basically this feature will allow you to see movies and videos more clearly on a thirteen inch screen. Great! Give me a second to grab my glasses. The one really cool thing about Chromebook Pixel is its exterior design, but I would only pay $1299 or $1399 (LTE connectivity) for such a thing only if I had too much money and had no idea how to spend them.
So here you go, now you know about Chrome books. In case you want to see all the models available or require more information you should visit Google Chromebook webpage.