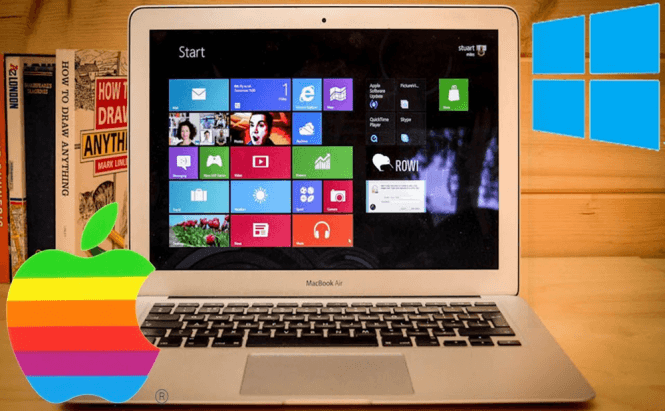 How to Create a Virtual Machine
If you've been around computers for long enough, I'm sure you have at least heard of virtual machines. In case you were wondering what they were, I will try to give you a quick explanation. Basically, a virtual machine is a computer program that generates a virtual computer with its own operating system and installed programs inside your actual computer. Virtual machines are very handy when you need a convenient way to use two or more operating systems at once, among other purposes.
Creating a virtual machine is much easier than you would imagine, especially if you use basic settings. The first thing you will need is a program to help you out. I would recommend VMware Player, Microsoft Virtual PC or VirtualBox (all free), but you can also use any other tool that you feel comfortable with. After installing one of those programs, you will need to follow a few easy steps, which you will find in the second part of this guide. I'm going to start by giving you more information about the applications I suggested.
VMware Player
VMware Player
VMware Player is a powerful tool that is also incredibly user-friendly. This program is easy to use even if you've never created a virtual machine before. What stands out about the application is that it allows the user to install an additional software package called VMware Tools which helps with the integration between the virtual machine and the host. Furthermore, VMware offers support for the Aero features, so it will keep the stylish look of your Windows intact.
Microsoft Virtual PC
Virtual PC
Microsoft Virtual PC is a reliable virtualization solution that anyone can use. The biggest problem with this tool is that it was developed by Microsoft, hence only offers support for other Microsoft products. Virtual machines created with this program will only be able to use other Windows OS versions, and that can be a big disadvantage. However, if you have a problem with a particular application not being compatible with the newest Windows version you are working under, Virtual PC is the program to go for.
VirtualBox
VirtualBox
This tool is extremely useful and popular because it can be installed on Windows, Mac, Linux and Solaris operating systems. VirtualBox features a wizard-like interface that makes it easy to operate in. One of the things I like the most about the application is the extensive help documentation it offers. Another big plus is that the program is open source, so if you are looking for a customizable virtualizaiton solution, this is the tool for you.
Creating a virtual machine
Although each program may call the available commands differently, the basic actions are practically the same no matter which application you use, so I will tell you the steps you need to follow, and you can easily put them into practice with whatever tool you eventually decide to go for. Also, keep in mind that this is a beginner's guide, and I will keep away from the advanced settings and options.
Download and install one of the applications. I provided links for every program I suggested, and if you want to use another one, you should copy it and install on your computer. If you are having trouble placing it, the download for Microsoft Virtual PC can be found here. As far as I remember, at least two of the apps I mentioned will ask you to restart your operating system after installation, so you should go ahead and do that.
Run the installed application and select the New virtual machine option. (For Virtual PC you can simply click the create virtual machine button embedded in the Windows Explorer menu.)
Choose a name for your new virtual computer. If you plan on using just one or two virtual machines, it doesn't matter what name you choose, but if you want to use plenty, choosing a meaningful label can be quite useful. (ex: Windows Vista Ultimate with Corel Draw)
Define the type of operating system that you want to install on the virtual machine you are creating. Most of the applications will give you a comprehensive list that you can choose from, so this part shouldn't really be a problem.
Hard-disk space allocation is the next step. Firstly, you need to select the drive and the folder where your virtual computer should be created. After that, you will have to choose how much hard-disk space it can use, which you can do one of two ways: either with static allocation (giving the virtual computer a fixed amount of space) or dynamic allocation (allowing the virtual machine to expand itself if it needs to, until it reaches a specified maximum limit). No matter what you choose, you will have to manually enter the amount of MB (the fact that you are writing the amount of Megabytes and not Kilobytes or Gigabytes is important).
The RAM allocation part can be a bit tricky because you are going to have to balance the guest system's (the one that you will install on your virtual computer) RAM needs with the host's (your actual computer) resource requirements. You have to keep in mind that the RAM memory which you allot to the virtual machine will no longer be available to your main operating system while the virtual machine is running. On the other hand, the operating system and programs that you will install on your virtual computer have their own memory requirements which need to be fulfilled in order for them to function.
After all these steps have been completed, you will need to Finish the creation process and start playing around with your new virtual machine.
When you start the virtual machine for the first time, you will be prompted to install an operating system. You can do this either with the help of an installation disk inserted in your optical drive (such as an Windows 7 DVD), or by using an ISO file which contains the image of an operating system from your hard disk. Most virtual machines can use ISO files as installers directly, so you won't need to waste time and burn them.
Now that you have your virtual machine with a working operating system up and running, you can begin testing and exploring all the new possibilities that you have just opened up for yourself. Enjoy!