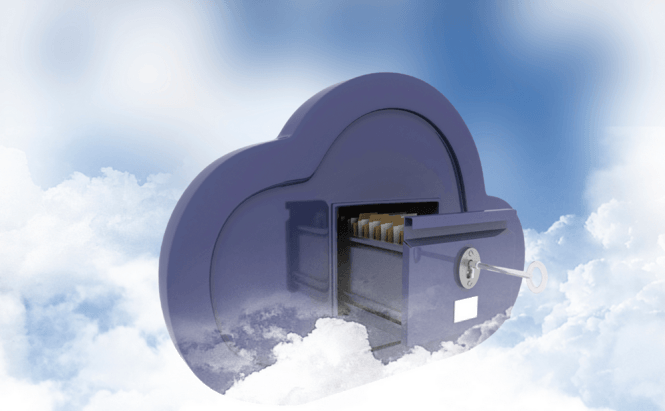 Top 10 Services to Help Manage Your Cloud Storage
If you have multiple cloud storage accounts, you know how hard it is to manage all of them and keep them synchronized. In this article I will show you some of the best solutions for organizing and managing multiple cloud storage services from one single window.
10. CatchApp
CatchApp
CatcApp (formerly known as Hojoki) is mostly designed for collaboration projects. The tool offers support for several cloud storage services such as Box, Google Drive, Dropbox or OneDrive and a lot of applications such Basecamp, Evernote, Twitter, etc. This service can be used from your web browser and has apps for iOS, Windows and Mac.
9. BusyFlow
BusyFlow
Busyflow has a free plan that allows you to manage three users and a single hive, the paid service starts at $19,00 per month. This tool integrates Dropbox, Google Drive and Box as cloud storage and a wide array of useful apps to help you deal with your daily tasks and keep track of collaborative projects.
8. ZeroPC
ZeroPC
ZeroPC aims to be different from its peers by offering a desktop-like interface instead of the regular explorer-like view that most other services offer. The tool's biggest problems are the lack of basic tools which any desktop system sports and the fact that it isn't exactly user-friendly. What's great about this service is that it doesn't store your usernames and passwords, the service provides secure SSL encryption and gives you a Cloud Attach option which enables you to attach files to emails directly from your cloud storage. ZeroPC is browser-based and has apps for Android and iOS platforms.
7. Zapier
Zapier
Zapier is an interesting tool that enables you to create connections between your cloud storage accounts. The free version limits the number of actions you can make, while the paid plans (which start at $17,00) gradually removes the limitations. Zapier integrates with a number of cloud storage services including Box, Dropbox, Google Drive, OneDrive, etc.
6. Gladinet
Gladinet
Gladinet helps you combine multiple storage services into one. This handy tool offers support for SkyDrive, Google Drive, Box, Amazon S3, HP Cloud, Gladinet Cloud, etc. The service creates a virtual drive on your computer's hard-disk, giving you access to all your cloud storage from that newly formed partition. Its paid plans start at $6.99, but you can use the free trial to see if Gladinet is what you need.
5. Otixo
Otixo
Otixo is a very reliable solution. This tool allows you to manage files across multiple services, like Box, Dropbox, Google Drive, OneDrive, etc. The service can be accessed from your web browser as well as through iOS and Android apps. Otixo allows you to try it free of any charge for the first 14 days, but when the period is over, you are going to have to choose one of the payment plans.
4. CloudHQ
CloudHQ
ClouHQ is a helpful service which will help you synchronize your files across a wide array of cloud storage accounts. The tool integrates Box, Dropbox, Google Drive, OneDrive, Evernote, Basecamp, SugarSync and Evernote Business. The free version will restrict you to 50 files and can only sync between two cloud storage accounts. If you need more, the paid options start at $4.99. In case you are interested, you can get a free lifetime premium account for 10 referrals.
3. CloudKafe

CloudKafe
CloudKafe is a free service which enables you to easily manage your cloud storage accounts. It supports Google Drive, Dropbox, Box, OneDrive and a lot of other useful services such as Yahoo, Flickr, Picasa, Yahoo, LinkedIn, Instragram, Evernote, etc. What's really nice about CloudKafe (besides the fact that it's free) is the user-friendly interface which makes it very easy to operate. Furthermore, this tool will help you search for files across multiple cloud services and easily share them.
2. Jolicloud (aka Jolidrive)
Jolidrive
Formerly known as Jolicloud, Jolidrive is a really great cloud manager that also has its own OS which is somewhat similar to Chrome OS. This service can be used from your regular web browser or through the aforementioned Joly OS. The tool integrates with Google Drive, Dropbox, Box, One Drive and Ubuntu One while also being able to work with other services such as YouTube, Google+, Instragram etc. Jolidrive has a free version which is actually pretty good, but if you need advanced features, you will still have to pay approximately $6.50 per month.
1. Primadesk
Primadesk
There are several reasons why Primadesk is number one on this list. Firstly, the service offers a unified e-mail box so you can see all the new emails that you receive on any of your accounts in one interface. Furthermore, it allows you to perform advanced searches across multiple cloud accounts and offers support for multiple accounts on the same provider (for instance, multiple Dropbox accounts.) Lastly, this tool keeps your data safe by encrypting it with a 256-bit algorithm. Primadesk integrates with Box, Dropbox, Google Drive, OneDrive and 39 other providers. The free version allows you to use up to 10 accounts, and offers 1GB of backup space along with 10GB of cloud storage, while the paid plans start at $5/month. This service can be accessed from either your web browser or iOS- and Android- compatible apps.