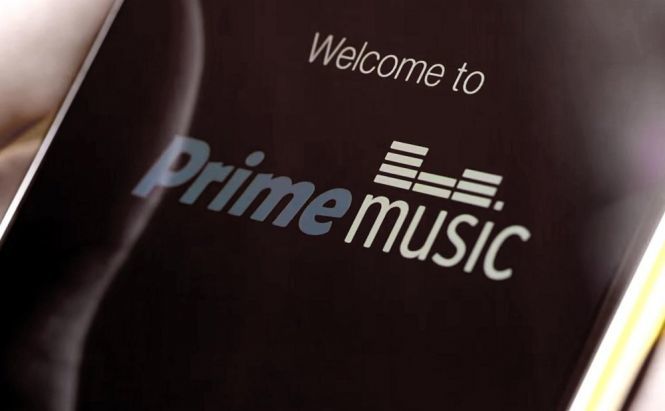 Amazon Introduced a Free Music Streaming Service
Prime Music will be distributed as an iOS/Android application, a desktop option for Macintosh and Windows operating systems, and as an automatic update for Kindle Fire devices. Each application will support unlimited offline playback, but none of them are currently available for download. Amazon promises that the service will hit Sonos, Fire TV, and other platforms later this year. Now the service is working solely for its American Prime members who paid $99 for an annual Amazon Prime subscription.
The service is completely ad-free and allows its users to stream unlimited amount of music, play any song on demand as many times as they wish and download any track available on the service. To listen to a song, you need to search for it and add it to your library. If you search for a particular artist, the results will include both free and payed songs; an obvious move to push forward Amazon's payed services. In addition to free songs, that can be played whenever you like (as if you owned the pieces of music), Amazon Prime Music also offers curated playlists.
Curated Playlists
As previously announced, the service contains albums and songs that were released 6 months ago and earlier. Now Prime Music has about a million songs and many thematic playlists. Another offering from Prime Music is a feature that allows to display lyrics to a song as the music is playing.
Amazon managed to get permission for streaming tracks from Warner Music Group, Sony Corporation and many independent labels; however, Amazon Prime Music will omit new releases and will not include popular songs from the largest record label in the World - Universal Music. According to the source close to the deal, Universal did not reach an agreement with Amazon because of financial terms.
The main drawback of the service is its puny selection. A million songs may sound like a lot, but if compared to its rival services (like Spotify, Pandora or Rdio), Prime Music turns out to be drastically outnumbered. Spotify, for example, gives you access to about 20 million songs; Rdio, another streaming music service, also features 20 million songs. With the help of these services you can search for almost any song you want to listen to, and in most cases you'll find it. Moreover, while Spotify and Pandora provide a free service that feeds on ads, Amazon is not going to have one, and Prime Music will be available only to paying Prime subscribers. Speaking of the price: Amazon Prime membership costs essentially $100 per year. Pandora is $4.99 per month, which is still $40 cheaper than Amazon Prime on a yearly basis. At the same time, unlike Pandora or Beats, Prime Music does not provide personalized playlists and its human-curated playlists at this point are nothing to get excited about.
It seems to be obvious that for many music listeners it won't be as good as Spotify or Pandora. Without a deal that gives access to tracks from Universal, it would be hard to justify choosing Amazon's streaming service over Rdio or Spotify. But if you think of the whole Prime thing as of a music streaming service plus free shipping from Amazon, plus a robust video library, plus a book lending library, it suddenly becomes a very good deal – even without the songs from Universal artists.